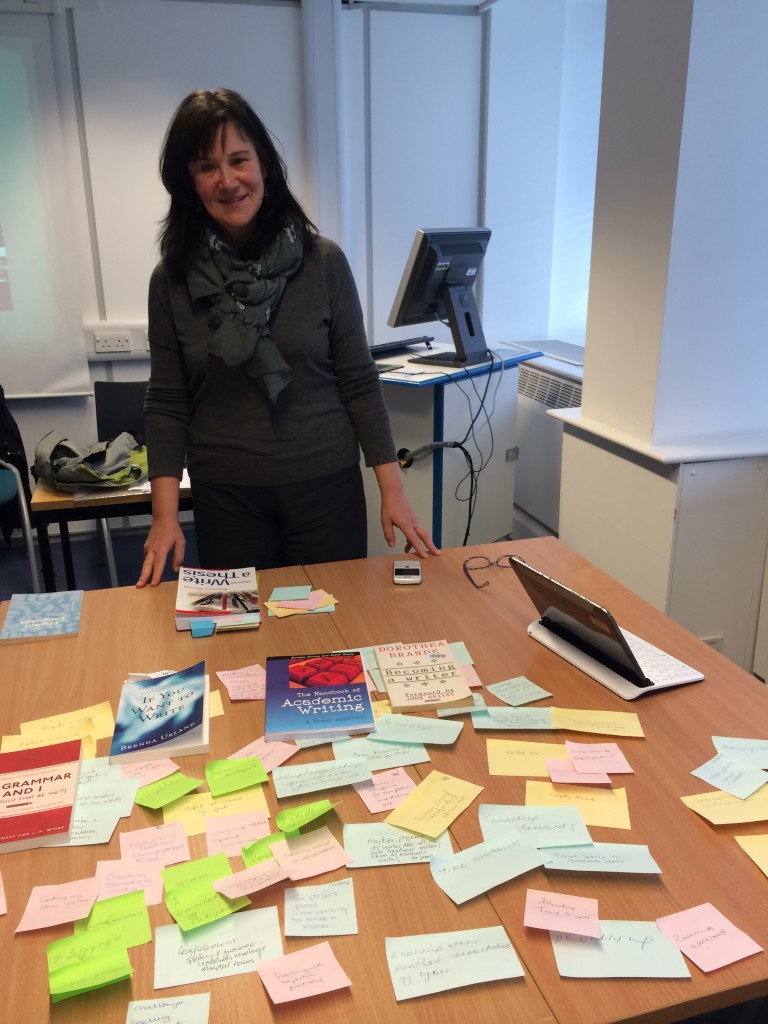 Today saw the first of two Writing Retreat workshops organised by HSC.  The intensive writing day was led by Ms. Caroline Brimblecombe.  Caroline is a Norwich-based training consultant and project manager, who leads workshops in the technique of freewriting, as well as on academic writing.  She holds an MA in Public Policy from the Humphrey Institute of Public Affairs at the University of Minnesota, and spent many years as a public sector manager and policy analyst.  She used a combination of exercises based on notions of creative writing and free writing.  The Writing Retreat offered advice and a dedicated space and time to practice academic writing.  Today's intensive session was attended by the first cohort of HSC academics, who considered some of their challenges to writing and some of the rewards.  Not surprisingly there were more challenges than rewards, and the former included lack of time, high workload and interruptions.   Personal satisfaction and a sense of achievement scored high on the list of rewards.
Caroline suggested the participants considered 'Serial Writing'.  This is the notion that you write regularly, hence the 'serial'.  The idea is to create a flow of writing to help you generate content as well as a habit of writing. This will be a valuable tool for workshop participants who have committed to working with a mentor to produce a manuscript for submission by the end of July.
For those motivated staff members who would like to have a go at this.  The next session is planned for the 28th of May and there are still a few free places available.  Please contact Jo Temple if you would like to sign up.
We both participated ourselves and we would highly recommend this Writing Retreat!
Edwin van Teijlingen & Vanora Hundley
CMMPH