Bournemouth and Poole Borough Councils were recently successful in a collaborative bid to become one of only six UK cities, to receive matched funding and support from the UK Sustainable Food Cities Network, over a 3 year period. BU is one of the funding partners; a number of BU staff are already contributing to what is an exciting development for the region.  
The Sustainable Food Cities Network is an alliance of public, private and third sector organisations committed to promoting sustainable food. The Network comprising the Soil Association, Food Matters and Sustain aims to help people and places to share challenges, explore practical solutions and develop best practice in all aspects of sustainable food (Sustainable Food Cities 2014).
There are now opportunities for others to be involved. We have identified a number of potential project areas (at undergraduate and Master's level) where students in particular, might wish to participate and where further research would support the work of the Partnership.  Potential topic areas relate to the broad range of aspects related to sustainable food and drink including: the impacts of climate change, food security and food waste, food poverty, health and nutrition, well-being, food tourism, Fairtrade, community growing, the conversion of grey to green spaces, local food production, food marketing and distribution.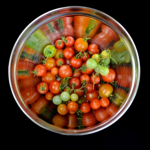 Information Session:  If you are interested in finding out more, an information session on the Partnership and the student project opportunities will be held on Thursday June 19th from 2.00 – 3.30 pm in TAG31.  
 A more detailed list of the potential projects is available upon request. If you would like a copy of the list or you are unable to attend the information session and would like to discuss any of these potential projects or other ways that BU students could assist and be engaged with the Sustainable Food Cities Partnership, please contact one of the following BU staff and partnership members:
Dawn Birch – The Business School – dbirch@bournemouth.ac.uk
Chris Shiel – School of Applied Sciences – cshiel@bournemouth.ac.uk
Jill Quest – The Media School – jquest@bournemouth.ac.uk