The ESRC expects universities to exercise demand management for the ESRC Transformative Research Call and therefore a special panel has been convened.Therefore, colleagues wishing to submit an application to this call should adhere to the following time scale: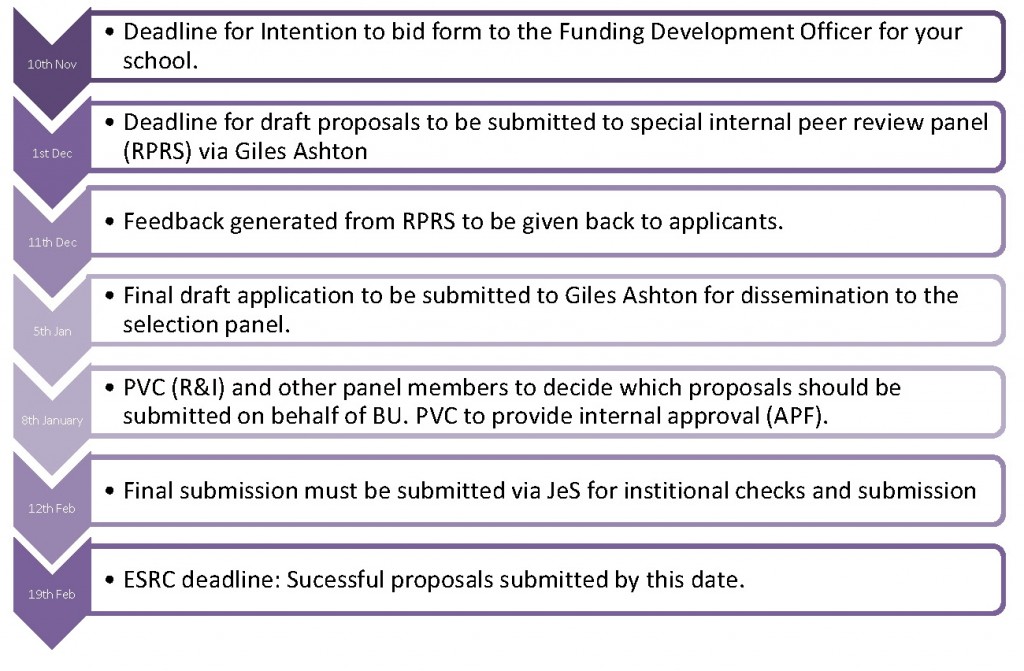 You can find further information here: ESRC Transformative Research Call
The aim of this call is to provide a stimulus for genuinely transformative research ideas at the frontiers of the social sciences, enabling research which challenges current thinking to be supported and developed. Transformative research is an involving pioneering theoretical and methodological innovation. The expectation is that the transformative research call will encourage novel developments of social science enquiry, and support research activity that entails an element of risk.
If you have a queries please contact  Alexandra Pekalski