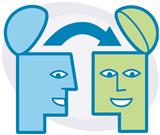 InnovationKT 2015 is an international conference focussing on innovation and knowledge transfer.
InnovationKT 2015 is the conference for knowledge professionals – those academics, business people, managers and researchers working with innovation, enerprise, knowledge transfer, exchange and sharing.
Featuring world-class speakers, oral and poster presentation sessions and interactive workshops, the InnovationKT 2015 Conference will provide an excellent opportunity to disseminate, share and discuss the impact of university-business and business-business interactions. Applicable themes include:-
Processes of knowledge transfer, knowledge origination, knowledge exchange and knowledge sharing
Innovation, open innovation and the relationship between knowledge transfer and innovation
Human and organisational aspects of knowledge management
Incubators and entrepreneurship schemes
Commercialisation (licensing of intellectual property, spin-outs formation, and incubators)
Collaborative applied research and consultancy
Knowledge Transfer Partnerships
All other aspects of university-business and business-business collaborative working
 InnovationKT 2015 will be hosted by the University of Staffordshire on its Stoke-on-Trent campus, and chaired by Dr Matthew Hocking.
Call for papers – click here for more details
Call for proposals for special sessions and workshops – click here for more details
An special session consists of a presentation session of six papers on a specific conference topic, organised as a mini-conference. We invite senior researchers or managers who have a special interest in a specific conference topic to to take responsibility for a special session, gathering papers from colleagues and managing the review process. We also invite proposals for workshops and other activities that will be of interest to delegates.
For more details see the invited sessions page.
InnovationKT2015 is organised by KES International in partnership with the Institute of Knowledge Transfer and the Staffordshire University.
=======
Location
=======
The collaboration between Staffordshire University and UK partners includes
excellent relationships with local and national companies as well as 17 further education
colleges plus charitable organisations such as the Institute for Children, Youth and Mission
and Oasis College.
Staffordshire is world renowned for its pottery and there are many beautiful attractions around
the area where you can immerse yourself in British culture. Take a tour around various pottery
museums, galleries and attractions, maybe visit Stoke Minster and round it off with a nice cup
of English tea at Gladstone Tea Room overlooking their famous cobbled courtyard!
===============
Further information
===============