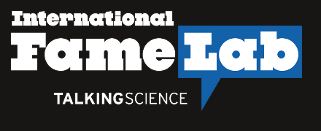 FameLab is the UK's biggest search for the new voices of science and engineering and sets out to give enthusiastic scientists in the South West area the chance to demonstrate their communication skills. Expect to hear anything from why men have nipples to how cabbages keep warm in winter at this entertaining event.
Contestants will have just three minutes to pitch a concept in science or engineering to the panel of judges. Each judge will assess the finalists' presentations on three qualities: content, clarity and charisma. If successful in this Bristol-based heat and the following regional final in Cardiff, the lucky winner will then have the chance to take home £1,750 to further their career in the FameLab UK final in London.
The FameLab UK heat in Bristol will take place on 10 December 2014 at 7pm in the rooms of Bristol's Watershed (http://www.watershed.co.uk/).
Past winners of FameLab such as Maggie Aderin-Pocock, who presented in front of judges including TV presenter and scientist Alice Roberts and palaeontologist Phillip Manning, have gone on to travel the globe, perform at festivals and feature on national TV and radio, and many combine public-facing activity with on-going research. All finalists become part of a global network of science communicators.
FameLab aims to discover charismatic, up-and-coming scientists and engineers who can inspire people to see the world from a new perspective. The competition is the brainchild of The Times Cheltenham Science Festival. In 2014/15 the UK competition is supported by EDF Energy, Haseltine Lake LLP and The Royal Society of Chemistry.
For more information visit http://FameLab.org/uk
To take part visit http://famelab.org/uk/famelab-uk-2015
If you have any questions, please do not hesitate to contact Hanna Goldschmidt, FameLab Assistant (hanna.goldschmidt@cheltenhamfestivals.com ; 01242 537299)