Does your research have a connection to popular TV programmes? Or can you link your research to a popular TV programme?   If yes, why not present your research in a way that the public will find entertaining and appealing?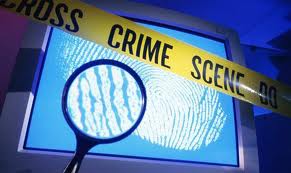 A few research topics that spring to mind are: space, food, genetics/superhero, law, CSI and sport.
Organising an event in this engaging format is bound to bring the members of the public into our University! Statistics show that 97% of UK households own a television, and in 2012 the UK population was estimated at 63.7million. This shows that apart from a small 3%, all UK citizens watch the television.
Here is our own BU example:
In November, Professor Iain MacRury gave a very insightful and engaging presentation at Café Scientifique which stimulated a 'hot' discussion and debate. Prof. MacRury's talk was on the Inner World of Doctor Who, which looked at the psychology behind the show's popularity.
Whether you structure your event the same way as a television programme, for example; QI or if it is somehow related to the programme, for example; a space lecture could be related to Star-trek or Star Wars, the members of the public will always remember what they have learnt from this event because it is memorable, fun, engaging and interesting.
Please remember that the open call for proposals closes on 19th December! If you wish to put forward an idea, please contact me (Naomi Kay) as soon as possible!