Soapbox Science 2015 are now looking for applications.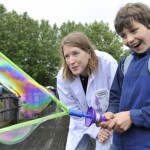 Do you have a passion for engaging  the public with your amazing research? If so this is the opportunity for you!

Soapbox Science is an events program which brings cutting edge-science to the public, in an accessible, fun and unintimidating way.The events are located in great public spaces like beaches, town squares and riverside parks.The days are truly memorable and can really improve your skill-set in public speaking and provide a great networking opportunity.
In previous years there have been some fantastic events, below are videos from the past three years which can give you a real insight into the events:
There are seven locations you can get involved in Soapbox Science 2015 events. Each event has its own application form, which can be accessed via the Soapbox Science website here.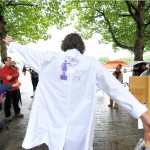 What to expect on the day of the event
You will take to the Soapbox for around an hour, and talk about your research. The events are relaxed, informal, informative and fun, and usually last 3 to 4 hours.
How YOU can get involved
Soapbox Science 2015 would love to hear from any female scientists, researchers, professors, post-docs, Phd students, entrepreneurs or academics that are interested in getting involved.
Interested?
Applications can be made online for each of the events by visiting the Soapbox Science website.