BU Faculty of Health & Social Sciences academics, Dr Sara Ashencaen Crabtree and Prof Jonathan Parker, have been invited to join the scientific committee of Universidad de Málaga's Project PASOS (Proposals for actions and sustainability parameters in the access and housing rehabilitation in Andalusia) led by the Centre for Social Work, Sociology and Social Policy's visiting fellow Prof Dr Maria Luisa Gomez-Jimenez. This important project seeks to relieve housing distress and improve accessibility in Andalusia at a time of continued austerity.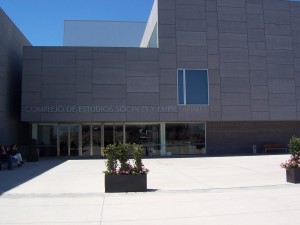 A description of the project follows and the full web-site can be found at: http://www.pasosvivienda.uma.es.
Social exclusion increases as evictions do, and the right to housing, established in Statute, is now in question. Thus, in synergy with policies that have been developed by the Andalusian Autonomous Government in defense of the right to housing the project brings to the fore debate and research for enhancing housing policies through various cognate areas: legal, economic, geographical, social, architectural and in the sustainable and green economy.
The PASOS project seeks to:
Promote studies and research for the development of accessibility policies in the field of housing that contribute to social cohesion and provide the improvement of life quality for citizens.
Develop studies and research related to "sustainable building" as strategic line define by the PAIDI (Andalusian Plan of research and development and innovation) in the area of competencies of the Building and Housing Counselling.
Improve the processes of building and preservation applying new technologies to building.
Improve efficiency in energy consumption in building processes and the production of renewable energy in building.