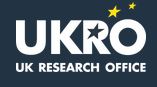 The UK Research Office has a new portal.
The new UKRO Portal maintains the functions and services of the old website, namely the UKRO articles with email updates and the extensive UKRO fact-sheets on Horizon 2020 and other EU funding streams.
In addition, the new Portal offers:
a new design, compatible with portable devices;
a streamlined, simple navigation;
a powerful new search engine with refiners and hash tags;
dedicated areas for European Liaison Officers and Research Council staff;
and a new event registration facility.
If you want to familiarise yourself with the new Portal, UKRO recommend you start by having a quick look at the subscriber area.
If you are not registered with UKRO, all you need to do is register with your BU email address (we are institutional members). Once registered, you can access all the UKRO content and manage your alerts so that updates are delivered directly to your inbox.
All in all, making engaging with EU funding just that little bit easier.