Many BU academics may have recognised that RDS hosts annual UK Research Office (UKRO) visits to BU. These sessions are led by RDS and delivered in collaboration with BU European Advisor at the UKRO. Although, not all may be aware that BU is one of UKRO's subscriber organisations.
UKRO supports the UK research and innovation community from Brussels and works with partners across government and stakeholders to maximise UK engagement in Horizon Europe programme. UKRO delivers subscription-based advisory service for research organisations; they even have non-UK associated members from Belgium, Norway, Finland and other countries.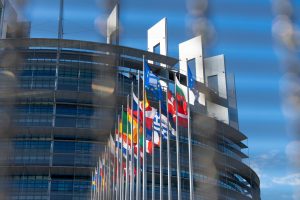 UKRO also delivers free UK National Contact Point services for those interested in Marie Skłodowska-Curie Actions and European Research Council programmes, however some sections of UKRO website are only available to staff at subscribing organisations.
Any BU employee can access UKRO services by creating their own profile. We encourage all BU academic staff to register – this is a quick and simple process which only requires institutional email address.
For all users in subscriber organisations UKRO provides the following services:
Access to the UKRO Portal, to keep you informed
Registered users receive tailored news articles on the latest EU funding and policy developments, as well as factsheets on different strands and aspects of EU research, innovation and higher education activities
Regular Horizon Europe training and information events
A place to meet and work in Brussels*
You can read more about EU-UK Relationship and UK Participation in EU-funded Programmes on UKRO portal and on a dedicated European Commission website.
If you are not sure or still have questions, contact Research Facilitator International Ainar Blaudums.
* It is possible to use UKRO's dedicated workspaces for European project meetings. UKRO office is located within easy walking distance of most European Commission buildings, the European Parliament and the Council of Ministers.