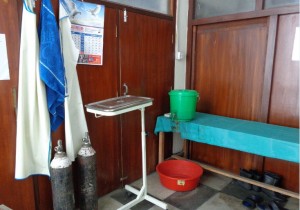 BU academics Ms. Lesley Milne,  Prof. Vanora Hundley and Prof. Edwin van Teijlingen in collaboration with BU Visiting Faculty Prof. Padam Simkhada (Liverpool John Moores University) and Ms. Jillian Ireland (Community midwife NHS Poole) published there latest paper yesterday in BMC Pregnancy and Childbirth.  The paper 'Staff perspectives of barriers to women accessing birthing services in Nepal: a qualitative study' originated from research conducted in small maternity hospitals in Nepal.
The project was funded in 2013 through the first ever WellBeing of Women-Royal College of Midwives International Fellowship Award.  This Fellowship was the first of its kind.  It was established to enable midwives to further develop research interests in midwifery, maternity services, pregnancy, childbirth and women's health from an international perspective.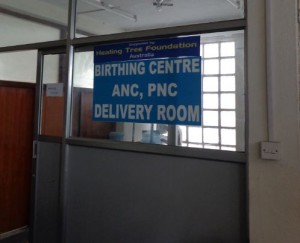 The Scholarship competition was open to RCM midwives undertaking research in the UK or abroad which would address Millennium Development Goals 4 (Reduce Child Mortality) and 5 (Improve Maternal Health).  Lesley Milne in the Centre for Midwifery, Maternal & Perinatal Heealth (CMMPH) was the first and very worthy recipient of this award.
Based on the fieldwork we published our paper in BMC Pregnancy & Childbirth an Open Access journal.  The paper highlights that Nepal has made significant progress with regard to reducing the maternal mortality ratio but a major challenge remains the under-utilisation of skilled birth attendants.   We found other studies had explored women's views of the barriers to facility birth; however the voices of staff who offer services have not been studied in detail. This research explored the views of staff as to the key reasons why pregnant women do not give birth in a maternity-care facility when they exist.
This study highlights a multitude of barriers, not all of the same importance or occuring at the same time in the pregnancy journey. It is clear that staff are aware of many of the barriers for women in reaching the facility to give birth, and these fit with previous literature of women's views. However, staff had limited insight into barriers occuring within the facility itself and were more likely to suggest that this was a problem for other institutions and not theirs.
Edwin van Teijlingen, Lesley Milne & Vanora Hundley
CMMPH
@EvanTeijlingen / @VanoraHundley
Reference:
Lesley Milne, Edwin van Teijlingen, Vanora Hundley, Padam Simkhada and Jillian Ireland,  Staff perspectives of barriers to women accessing birthing services in Nepal: a qualitative study,  BMC Pregnancy & Childbirth 2015, 15:142   http://www.biomedcentral.com/1471-2393/15/142