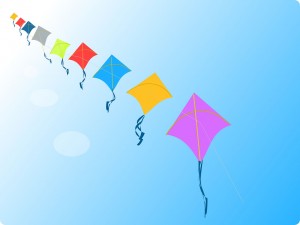 Student engagement with research
Student engagement with research is well underway now that students are back at BU. Our Student Engagement Coordinator ran our research photo competition exhibition at Fresher's Fair and was on hand to talk to students about our activities and events over the coming year.
Our new research spotlight film has just been released, featuring the work of Dr Anna Feigenbaum and our photo of the week series continues – take a look and learn about our inspiring research!
This week will see our first 14:Live of the semester where Dr Edward Apeh will be discussing the cyber-landscape: you, your data and the dark web. The line between our physical existence and the cyber-landscape is becoming increasingly blurred and the majority of our transactions are now being carried out online. Our personal data underpins these transactions and help to sustain the idea of a 'free' internet. But are we paying for 'free' apps and information with our valuable personal data?
Come along to find out more! Free pizza will be available to the first 30 attendees.
Student Project Bank
Our student engagement doesn't stop there. A proposal for a new Science Shop initiative – the Student Project Bank – is underway. Science Shops carry out research for free, usually for local businesses or not-for-profit organisations, with the aim of sharing knowledge and expertise. They are often based in universities, where research is undertaken by students under the supervision of academic staff which has the added benefit of providing students with real-life work experience and skills to underpin their future careers.
For more information, contact Rachel Clarke, Knowledge Exchange Advisor.
Undergraduate Research Assistantships
Over the last academic year, BU ran its first Undergraduate Research Assistantship scheme, where undergraduate students undertook paid, short-term placements to support academic staff in their research. Feedback has demonstrated the value of the scheme to both staff and students.
The scheme is currently open to applications from academics. Once the projects have been confirmed, students will be able to apply for placements.
For more information, see this blog post.
Research communication
Our new Orthopaedic Research Institute (ORI) was officially launched last week. ORI will be working with academics across the university, partners in industry and clinicians in hospitals to develop research that will enhance patient treatment and outcome.
ORI is being led by Professor Rob Middleton and Associate Professor Tom Wainwright, who are already established researchers in their field and have worked for many years in clinical practice. ORI is being funded by the Dorset Local Enterprise Partnership, which will enable ORI to purchase state-of-the-art gait analysis equipment and establish new research labs at BU.
For more information about ORI, visit their website.
Public engagement
The Festival of Learning dates for 2016 are now confirmed as 25th – 29th June and we will soon be putting out a call for event proposals. This year saw over 5,500 visits to the Festival, so it's a great way to share your research and ideas with our local community.
This month's Café Scientifique saw Tom Cousins talking about the hidden maritime archaeology of Poole Harbour. The next Café Scientifique will take place on Tuesday 3 November, where audience members will have the chance to debate 'fear in childbirth: is the media responsible?'
Business engagement
Business engagement continues to gather pace, with meetings being held with a number of businesses, who are keen to further develop their links with BU. Members of KEIT also attended the recent Association for University Research and Industry Links (AURIL) conference in London. This was a great opportunity to learn about the latest developments in knowledge exchange and meet with colleagues in industry and the higher education sector.
Business services and marketing materials
New marketing materials for business engagement are being developed, based on some of the images submitted as part of the research photo competition from earlier this year. They are a great way to showcase our research and encourage businesses to tell us their story. Exhibition banners, presentation folders and flyers are being produced and are suitable for any business audience.
Please contact Jayne Codling, Knowledge Exchange Advisor if you'd like to borrow or use any of them.
If you're feeling inspired by our blog post and would like to get involved with some of our projects then feel free to get in touch:
Genna West – Knowledge Exchange and Impact Manager
Rachel Bowen – Research Communications Manager
Rachel Clarke – Knowledge Exchange Adviser (KTP)
Jayne Codling – Knowledge Exchange Adviser
Naomi Kay – Public Engagement Officer
Katie Breadmore – Public Engagement Event's Organiser
Oliver Cooke – Student Engagement Coordinator
To find out more about us and what we do, take a look at our team page.