Dr Lee-Ann Fenge – Deputy Director NCPQSW
lfenge@bournemouth.ac.uk
The Home Office is setting up a new taskforce to combat financial fraud which will include banks, the police and government officials http://www.bbc.co.uk/news/uk-35536322
This is a response to the growing recognition that financial fraud is undermining business and the wider economy. There has been a growth in particular types of financial fraud in the last year including online banking fraud which rose by 48% in 2014. Another growth area for fraud has been the CEO or 'bogus boss' fraud, where staff are instructed to transfer money for a specific reason out of a company account, believing the instruction to come from a senior member of staff. Although the development of a national taskforce is positive and to be welcomed, the emphasis of this taskforce appears to be on financial fraud affecting business, and the risk is that the impact of financial scams which affect the general public might get overlooked.
Financial scams and in particular mass marketing fraud is a growing problem and can affect anyone. These types of financial scams are often targeted at older people and vulnerable groups, and the risk of becoming a victim of fraud can increase if the individual is lonely or socially isolated. The National Scams Team have identified that victims of scam mail have an average age of 74 and have typically lost more than £1,000 http://www.bbc.co.uk/news/business-34489206
Victims of mass marketing type fraud are often placed on so-called "suckers lists" and their details are then sold on to other fraudsters, increasing their risk of becoming a victim of fraud again. Those who become victims of mass marketing fraud often do not report it and therefore the true scale of the problem is unknown. However scam involvement can cause long lasting damage to an individual's health and well-being.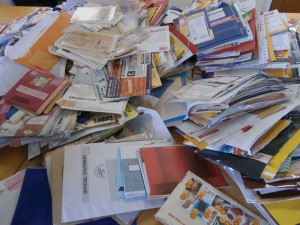 The NCPQSW is undertaking research with the National Scams Team into the problems posed by mass marketing fraud, and in particular ways of protecting those most at risk. The Care Act (2014) has recognised the risks posed by financial abuse/crime on individuals and places a statutory responsibility on local authorities to take a lead in safeguarding those at risk. This requires collaboration from key agencies involved in identifying and protecting victims of financial scams, including the police, trading standards, the financial sector, local authorities and health care.
We believe it is important that certain groups are recognised as being at increased risk of scam involvement, and those with dementia find it difficult to understand risk and apply caution to decision making due to their cognitive deficits and reduced financial capability. This makes people with dementia at increased risk of responding to scams. Therefore banks and other financial institutions should have a 'duty to care' for those with cognitive impairments who may make an 'unwise decision' a result of their cognitive state rather than simply an unwise decision.
If you want to find out more about the work of the NCPQSW please visit our website http://www.ncpqsw.com/
Publications
Olivier, S., Burls, T., Fenge, L., Brown, K. (2015) "Winning and losing": vulnerability to mass marketing fraud, The Journal of Adult Protection, 17:6, 360 – 370.
Olivier, S., Burls, T., Fenge, L., Brown, K. (in press) Safeguarding Adults and Mass Marketing Fraud – perspectives from the Police, Trading Standards and the Voluntary Sector, Journal of Social Welfare and Family Law.