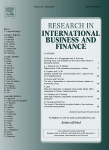 Dr. Khurshid Djalilov and Professor Jenny Piesse recently published with the Research in International Business and Finance on 'Determinants of bank profitability in transition countries: What matters most?'.
Abstract
The aim of this paper is to investigate the determinants of bank profitability in the early transition countries of Central and Eastern Europe (CEE), and in the late transition countries of the former USSR. We apply a GMM technique for the period covering 2000–2013. The results show that profitability persists and the determinants of bank profitability vary across transition countries. Particularly, the banking sector of early transition countries is more competitive. However, the impact of credit risk on bank profitability is positive in early transition countries, but negative in late transition countries. Government spending and monetary freedom negatively influence bank profitability only in late transition countries. Moreover, better capitalised banks are more profitable in early transition countries implying that these banking sectors are more robust. A range of possible approaches that governments can take to further develop banking sectors are discussed.
The full article is currently open for access and download for a short period of time through this link – http://authors.elsevier.com/a/1SvF0~fX5-j4z so please make use of this temporary open access opportunity to read/or download the paper for your own use.