A team of researchers at Bournemouth University (BU), representing the BU Research Staff Association (RSA), held an event as part of the annual Festival of Learning. The event captioned 'Making a difference through research: research with impact' took place on Tuesday 28th June 2016 in the Fusion Building of the Talbot Campus of BU, and drew a cross section of participants from the University, including members of the public. During the event, presenters showcased research that makes a difference and responds to societal needs. Poster presentations and demonstrations at the event covered a range of topics such as:
Improving short term management of patients with dementia admitted to hospital
BU Research in Nepal
Blaming active volcanoes or active volcanic blame? Volcanic crisis management in developing countries: the case of Cameroon
SME Access to Finance
Developing a support framework to enhance the placement experience of international students
Exploring lifestyle factors among African immigrants living with Type 2 diabetes in the UK
Making an Impact with UK Media
An evaluation of online 3D Mass Customisation (MC) Design
Integrating the Tourism Industry with Emergency Response Planning for Crises and Disasters, Using Building Block Scenarios in the Context of Complexity: Case Study on Cruise Ship Industry
Water Pollution vs. Water Management in India
Lead presenters include the following BU researchers: Marcellus Mbah, Michelle Heward, Mary Duah-Owusu White, Yolanda Barrado-Martín, Huiwen Zhao, Folashade Alloh, Genoveva Esteban, Majda Al-Salti, Mary Nanyongo, Thanh Huynh, Pramod Regmi, Henry Bang and Katie Thompson. The following photos captured the engaging and inspiring nature of the event: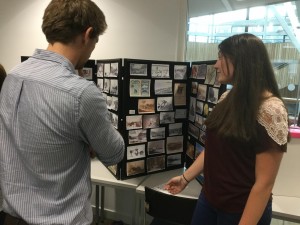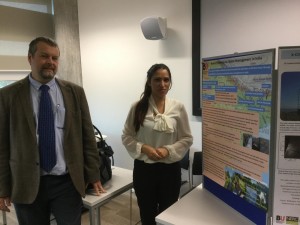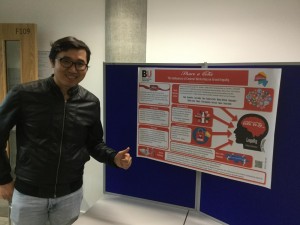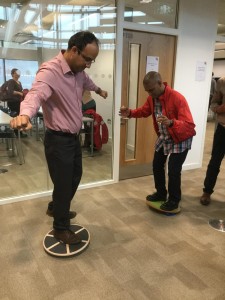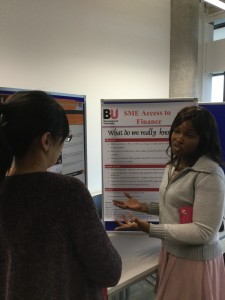 We are thankful to all members of staff who gave a presentation or contributed in some respect to the success of the event. The next BU RSA coffee morning will take place in July. Should you want to get in touch with BU Research Staff Association (RSA) for support or information, do contact the representatives, Marcellus Mbah mmbah@bournemouth.ac.uk. and Michelle Heward mheward@bournemouth.ac.uk.