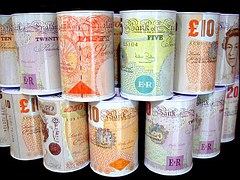 Innovate UK and the Engineering and Physical Sciences Research Council (EPSRC) are to invest a total of £19.5 million to support projects in Quantum Technologies. Projects may involve technologies belonging to one of the core groups defined in the UK's roadmap for quantum technologies: clocks, sensors, imaging, communications or computing.
The call is now open, the registration deadline is 28th September and the call closes at noon on the 5th October.
Projects must be industry-led, but projects involving academics as partners are welcome, provided academic costs do not exceed 50% of the total.
Up to £6 million will be available for Feasibility Studies, which will fund the development of early stage devices, component technologies and for marketing studies. Projects will last up to 12 months and have total costs of £50k- £400k.
The Collaborative R&D call will seek to connect the supply chain, to deliver a demonstrator technology and must include an end user. A fund of £13.5 million is available. Total project values should be £500k – £2 million, but an addition 10% is available which can only be used for capital equipment, taking the maximum project value to £2.2 million.
The call brief is available here: https://www.gov.uk/government/publications/funding-competition-commercialisation-of-quantum-technologies
Networking and briefing events – click on the links for more information  as dates, times, venues and content of the events do vary.
If you are interested in this call  you must contact RKEO with adequate notice before the deadline. Please note that some funding bodies specify a time for submission as well as a date. Please confirm this with your RKEO Funding Development Officer.
You can set up your own personalised alerts on Research Professional. If you need help setting these up, just ask your School's/Faculty's Funding Development Officer in RKEO or view the recent blog post here. If you are thinking of applying, why not add an expression of interest on Research Professional so that BU colleagues can see your intention to bid and contact you to collaborate.