I cannot tell the truth about anything unless I confess 
being a student, growing and learning something new every day. 
The more I learn, the clearer my view of the world becomes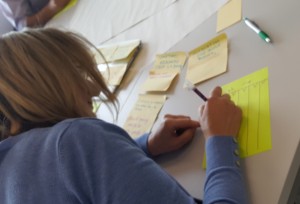 During November 2016, BU will be hosting the
ESRC Festival of Social Science
. This is part of a a national celebration of the social sciences that open up sites of sharing and critical reflection through debates, conferences, workshops, interactive seminars, film screenings, virtual exhibitions and much more.
Our programme of
Fair Access Research
 draws on innovative insights and research approaches from the social sciences in order to understand and make a difference for students who are underrepresented in or marginalized by higher education.

For the Festival we will be working with a group of students to support them to share their stories through photography, group reflection and creative retelling. In telling individual stories we hope to elucidate collective responses to the very real challenges of being a student at this current moment.
You are invited to a workshop on Monday 7th November between 10:00-13:00 exploring what it means to become and be a student in the 21st century.
The workshop will be a space where students' voices and stories are heard, listened to and reflected on. This project is rooted in the idea that the most effective research and policies are those shaped by the voices of the communities intended to be reached. The stories and exhibition will creative the space for us all to 
learn together 
to make higher education more accessible, engaging and equitable for all.
If you want to listen, reflect and help make a difference book here. 
Please share with colleagues and networks.
Between now and November go to Poole House to see the
exhibition
our colleague
Dr Jacqueline Priego
 has curated that documents the lives and experiences student carers.
For more information about BU's Fair Access Research, email the Principal Investigators,
Dr Vanessa Heaslip
 (vheaslip@bournemouth.ac.uk) and
Dr Clive Hunt
 (chunt@bournemouth.ac.uk).