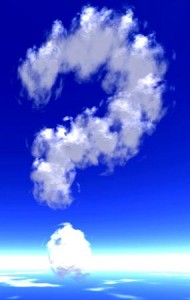 The European Commission (DG CONNECT, Unit "Cloud and Software") is consulting all interested stakeholders on the future research and innovation challenges in the area of Cloud Computing to be addressed in the forthcoming H2020 LEIT ICT Work Programme 2018-2020.
All interested stakeholders (industry, research centres, academia, SMEs and users) are invited to contribute. The consultation will run until Monday, 10 October 2016.
A Post-Consultation Workshop will be held in Brussels on Monday, 7 November 2016 in order to discuss and validate the views expressed by the respondents during the consultation. One of the goals of this Workshop is to bring together existing and new stakeholders with the aim of focusing the Work Programme as to maximise its impact on European competitiveness and economic growth.
In order to be eligible as an "invited speaker" in the Post-Consultation Workshop, authors must contribute to the Consultation through the website by Monday, 10 October 2016 at 16:00 Brussels time. The Commission services may need to prioritise and select invitees depending on the number of contributions received.
To find out more and to contribute, please go to the webpage promoting this consultation and event.
This activity is being undertaken by DG Connect. If your work includes any aspect of the digital economy and you want to work with Europe, please take a look at this site and get involved.
If you are considering applying to EU or International funding calls, please contact Emily Cieciura, RKEO's Research Facilitator for international opportunties.