On 23rd November 2016, the Polish embassy in London hosted a public engagement event supported by the Corporate and Marketing Communication (CMC) Academic Group and the Centre for Politics and Media Research at the Faculty of Media and Communication. The event aimed at the dissemination of research insights produced by the Centre and by the CMC among London-based diplomats and public diplomats provided a professional platform to discuss emerging trends in the practice of public diplomacy.
Following publication of 'Nation branding, public relations and soft power: corporatising Poland' by one of the Centre's fellows, Dr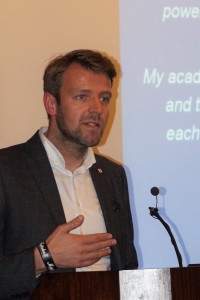 Paweł Surowiec, his study provided a background for the discussion of tensions between conceptualizations and practice of nation branding as well as for the discussion of contentious issues in relationships between democracy, public diplomacy, branding and the governance of soft power resources.
The event was opened by the Ambassador of the Republic of Poland to the United Kingdom, His Excellence, Mr. Arkady Rzegocki. It followed by remarks from Jaqueline Curthoys of Routledge and Dr Darren Lilleker, the head of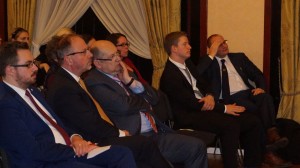 the Centre for Media and Politics, talks by Dr Paweł Surowiec of Bournemouth University and Dr Keith Dinnie of Middesex University as well as the Q&A session with the both panelists. The event was mainly attended by academics analysing diplomacy and statecraft, London-based public diplomats (from, among others, German, Slovakian, Polish, Indonesian, Ethiopian, Canadian embassies and cultural diplomacy institutes) as well as by the Faculty's fellows and students reading for their degrees on BA (Hons) Politics and MA International Political Communication.