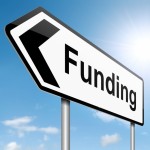 The Research Networking Scheme is intended to support forums for the discussion and exchange of ideas on a specified thematic area, issue or problem. The intention is to facilitate interactions between researchers and stakeholders through, for example, a short-term series of workshops, seminars, networking activities or other events. The aim of these activities is to stimulate new debate across boundaries, for example, disciplinary, conceptual, theoretical, methodological, and/or international. Proposals should explore new areas, be multi-institutional and can include creative or innovative approaches or entrepreneurship. Proposals must justify the approach taken and clearly explain the novelty or added value for bringing the network participants together.
Proposals for full economic costs up to £30,000 for a period of up to two years may be submitted.
This scheme operates without formal deadlines
All applications to this scheme must be submitted via the cross-council Joint Electronic Submission – (JE-S) System. If you need any assistance to use the system, please contact the JE-S helpdesk on 01793 444164 or on JesHelp@rcuk.ac.uk.
For more information click here