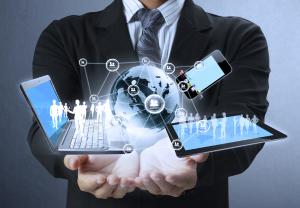 Open call
Digital Catapult and the RCUK Digital Economy (DE) Theme is now accepting applications for the Researchers in Residence Programme, to be hosted at the Digital Catapult Centre in London or at one of the local centres (Northern Ireland, Yorkshire, Brighton and North East & Tees Valley).
Projects can either be applied or more strategic in nature:
Applied projects will generally be user-centred and focused on impact generation in the short to medium term. Proposals should be relevant to one or more of the current Digital Catapult technology layers.
Strategic projects will help shape current Digital Catapult projects, and drive the creation of new activities or projects relevant to Digital Catapult's overall mission. Proposals that highlight potential new directions, new users and novel means of impact generation are encouraged. The focus should be impact generation in the broadest sense. Projects could be undertaken on either a full time basis or via a series of short secondments to Digital Catapult.
Eligibility: Open to those with a contract of employment at a UK university, or PhD students who have submitted their thesis by the closing date, Sunday 8 January 2017.
Timeline: The closing date is 23:59, Sunday 8 January 2017 with decisions due by early March. The programme will run until 2018, with two funding calls each year. The next round will open for applications in summer.
Funding: all residencies will benefit from a grant of up to £25,000 to cover expenses, including travel and accommodation.
Further information
Newsletter and more information about Digtal Catapult