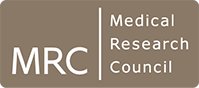 The MRC have developed an Interactive Career Framework which provides information on possible options for careers and funding in health research within academia and industry.
The framework includes information on relevant funding opportunities for eight major health funders, including the MRC, Cancer Research UK, Wellcome Trust, and the National Institute for Health Research.
The Framework also offers potential career development routes depending on your current career stage.
Click here for more information and to access the Interactive Career Framework.
Don't forget the Research and Knowledge Exchange Development Framework is a programme of training and development opportunities available to all members of staff regardless of what level they have attained in their academic career.  It provides several pathways of opportunity depending on what interests you.