Join us at the CDE Showcase – a free drop in event taking place in the Fusion Building, 307 – 309 as part of the Festival of Learning.
 The Centre for Digital Entertainment, is an EPSRC doctoral training centre, funding researchers in games, visual effects, animation and other industries that use digital visualisation skills.  It is a joint venture between Bournemouth University and the University of Bath offering a four year Engineering Doctorate.
Our showcase will highlight the diverse range of research currently taking place.
CDE Research Engineer Thomas Matthews, will showcase the Virtual Reality world of 'Mayan Adventure', courtesy of his host company AiSolve.  Visitors will have the opportunity to explore a virtual world filled with twists and tunnels, traveling further into an action adventure.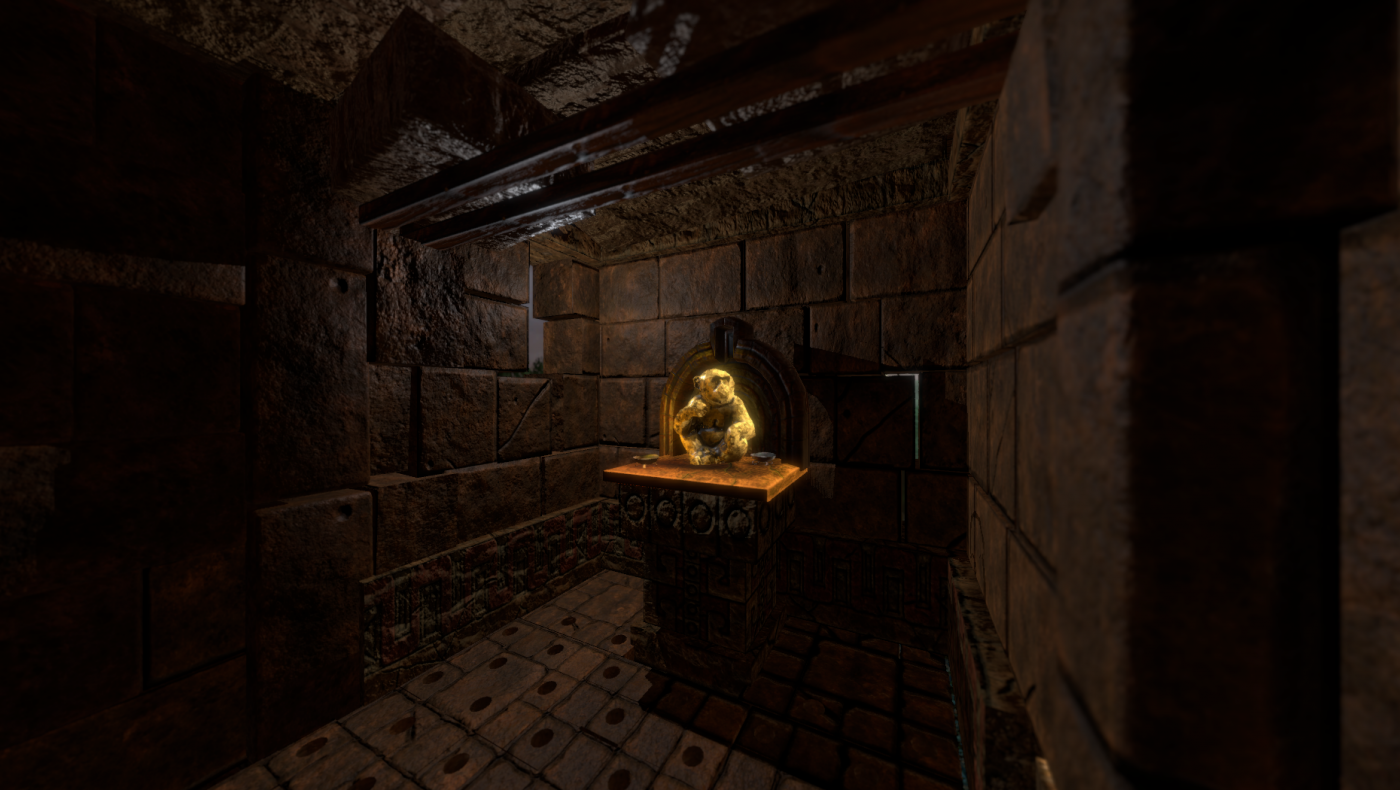 Zack Lyons, one of our Research Engineers based at the University of Bath, will have a demo of his 'Virtual Reality Experiences for Brain Injury Rehabilitation'.  Zack recently showcased this demo during the 50th anniversary festival in Bath and it proved to be extremely popular.  Walk through streets, give instructions and react to the situations you're presented with. This technology is being used in the rehabilitation of brain injuries, analysing how people behave and predicting problems that they may experience in real life to develop new therapeutic opportunities.  This demo is in collaboration with the University of Bath's Dr Leon Watts and Zack's host company designability UK.
Dr Hongchuan Yu, will be joining us to showcase his current research.  Hongchuan along with PhD student Yunfei Fu will demo "From brush paintings to bas-reliefs",
"Relief is a kind of sculpture in which 3D models are carved into a relatively flat surface. In essence, it creates a bridge between a full 3D sculpture and a 2D painting.
We present a new approach for generating bas-reliefs from brush paintings. Our approach exploits the concept of brush strokes, making strokes possible to generate 3D proxies separately suitable for recomposing in art design. We apply layer decomposition by imposing boundary constraints. The resulting 3D proxies of brush strokes are sufficient to evoke the impression of the consistent 3D shapes, so that they may be further edited in 3D space. This fulfils the request of recomposition in bas-relief design."
We will also be joined by Soumya Chinnachamy Barathi, FIRE Fellow PhD at the University of Bath, showcasing her research on 'Affective Ludology in VR Exergames.  Simone Barbieri CDE Research Engineer for Bournemouth University, with his demo on  '2D characters in a Virtual Reality environment' and Daniel Finnegan – CDE Research Engineer from the University of Bath who has recently successfully defended his thesis, 'Compensating for Distance Compression in Virtual Audiovisual Environments'.  Daniel will demo 'Dungeon Escape', a compendium of realities (Real, Virtual, Mixed).
We hope you are able to pop in to see us on Saturday 8th July in the Fusion Building 307 – 309