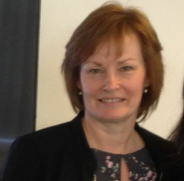 Julie Robson from the Department of Marketing (FoM) has co-authored an article published today in The Conversation about unpaid student placements and debt.
The piece is loosely based on earlier research that examined students as vulnerable consumers where debt is concerned. This project was made possible following a successful application to the BU Undergraduate Research Assistant Programme (URAP) in 2015. Results from the research will be published in November 2017 in the Journal of Marketing for Higher Education. The article is entitled Working up a debt: Students as vulnerable consumers. The authors are Julie Robson (BU), Jillian Dawes Farquhar (Southampton Solent) and Christopher Hindle (BU URAP).
The article in The Conversation is entitled – Student interns are not entitled to the minimum wage and its costing them big time and can be accessed here.