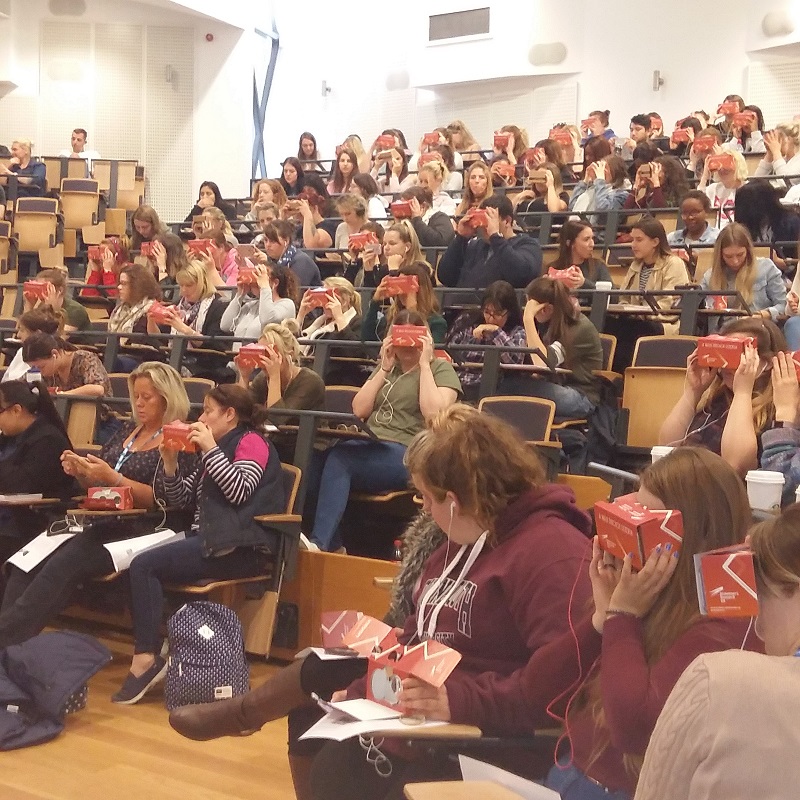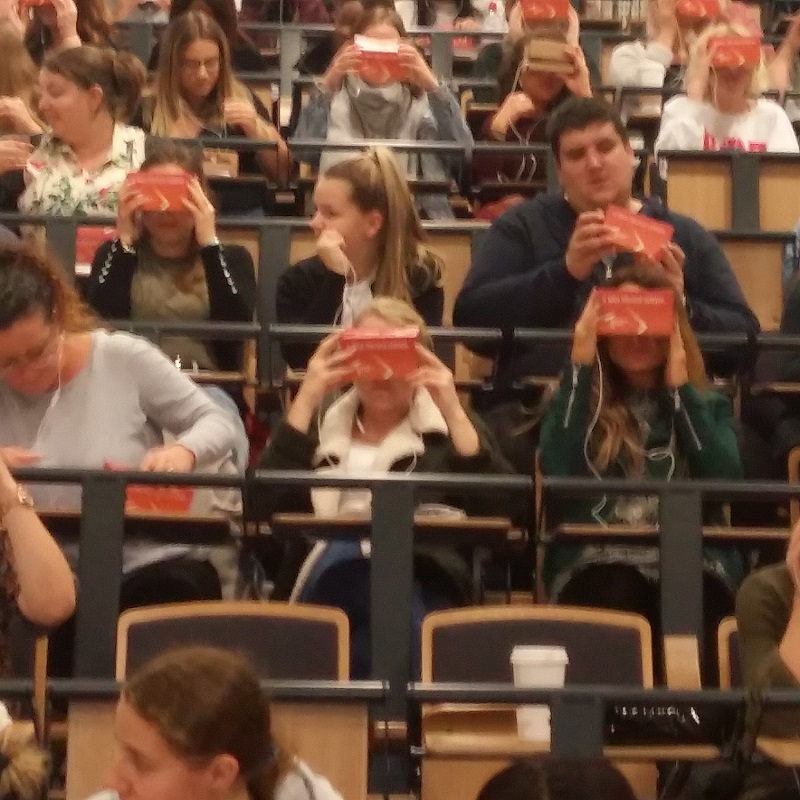 The ADRC is working with Alzheimer's Research UK to evaluate another form of simulated learning and evaluate the effectiveness of their newly created Virtual Reality app 'A Walk Through Dementia' (AWTD) which offers a unique glimpse into life for a person living with dementia. The Android and IOS Phone app was developed by Alzheimer's Research UK and virtual reality specialists VISYON, and uses the widely-available Google Cardboard headset. It is designed to help the public think beyond memory loss to gain a fully immersive insight into the varied symptoms people with dementia can experience in everyday life.
A Walk Through Dementia is the first time a smartphone Cardboard app has been used to engage the public with the condition. The experience, which can also be viewed headset-free on the app or online at www.awalkthroughdementia.org, uses a combination of computer generated environments and 360 degree video sequences to illustrate in powerful detail how even the most everyday task of making a cup of tea can become a challenge for someone with dementia.  To date Alzheimer's Research UK have received some preliminary feedback on using AWTD from the public, health care professionals and care sector.
On 11th October over 280 year 1 undergraduate adult and mental health nursing students attended a Dementia themed study day, led by Dr Michele Board, and during the day they gained insight into the lived experience of dementia using the AWTD Virtual Reality App. With support from Professor Jane Murphy, Laura Phipps from Alzheimer's Research and Professor Liz Falconer, the students were instructed to use the app and discuss questions about the film and how it might influence their practice. The prospect of this session was a little nerve wracking, but the result amazing. The students really engaged and said how valuable the app was and giving them an insight into dementia.