Dr Michelle Heward from the Ageing and Dementia Research Centre (ADRC) attended the 'VOICEs in dementia care: the science and practice of communication' conference hosted by the Institute of Mental Health, at the University of Nottingham on Tuesday 17th October 2017. This free event was open to anyone interested in understanding communication with people with dementia and attracted over 100 healthcare professionals working with people with dementia, family carers and academics.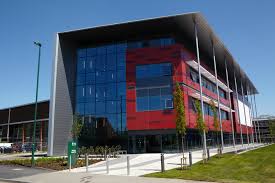 During the day there were several presentations highlighting current research on communication and dementia, and its application in health and social care settings. This included the VideOing to Improve Communication Education (VOICE), an NIHR funded study led by Professor Harwood, to improve communication between healthcare professionals and people with dementia in acute hospitals. VOICE offers a different method for training simulated patients, grounded in patients' real interactional practices as observed from video data. Attendees got to see a demonstration of an interaction between a healthcare professional and a simulated patient (trained using the VOICE approach), and hear about the new toolkit designed to improve the use of simulated patients in training healthcare professionals.
Other presentations focused on: how people with dementia are involved in decision making; optimising hearing-related communication; power of attorney in dementia care communication; and shared reading with people with dementia. This conference certainly provided food for thought given the ADRC's interest in simulated learning.