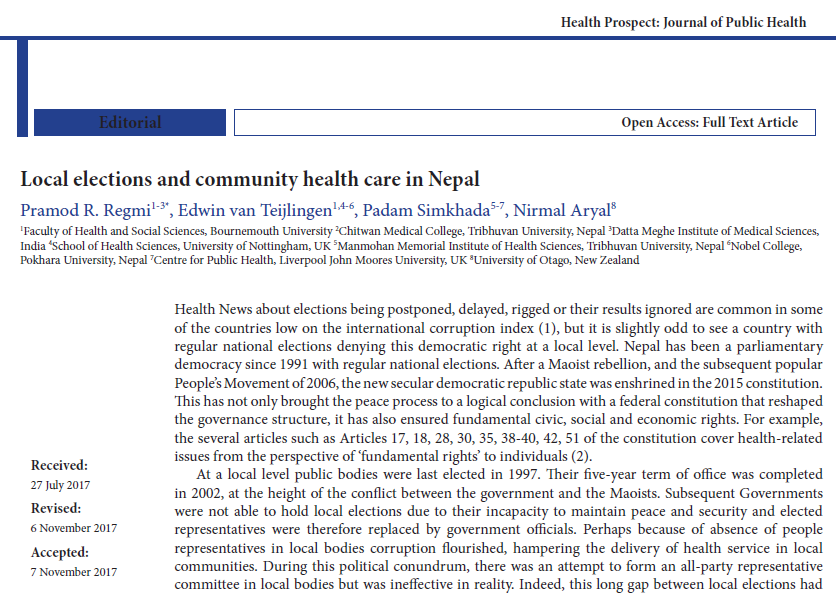 Congratulations to Dr. Pramod Regmi on the publication of his latest article 'Local elections and community health care in Nepal'.[1]  Pramod is our newly appointed Lecturer in International Health, who started this post exactly a month ago.  The editorial, co-authored with BU Visiting Faculty Prof. Padam Simkhada (based at Liverpool John Moores University), Nirmal Aryal (based at the University of Otago, New Zealand) and CMMPH's Prof. Edwin van Teijlingen, highlights the important link between local democracy and health in Nepal.
The paper argues that elected local governments are critical for public accountability on the operationalization of the SDGs (Sustainable Development Goals) at local level.  Furthermore, having elected leaders in communities after such a long gap will certainly give Nepalese people rights and hopefully improve provision and access to health care services they are entitled to. Thus the role of civil society, community-based non-governmental organisation, development partners and the mass-media is critical in both advocacy for, and the effective monitoring and implementation of, local activities.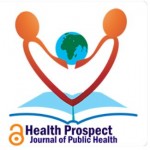 The paper appeared today in Health Prospect an Open Access journal published in English in Nepal as part of the Nepal Journals Online (NepJOL) service .
Reference
Regmi, P., van Teijlingen, E., Simkhada, P., Aryal, N. (2017) Local elections and community health care in Nepal, Health Prospect: Journal of Public Health, 16(2):1-2.