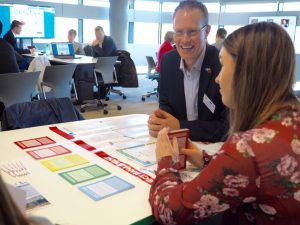 Dr Karen Thompson and Dr Nigel Williams, of the Department of Leadership, Strategy and Organisations, are drawing on the creative industries to kick-start research on Responsible Project Management.
They have designed a 2-day interactive workshop that will bring together leading researchers and practitioners from across the UK and Europe.  This inter-disciplinary event will begin to consider how Project Managers can develop sustainability competencies to meet the UN's 17 Sustainable Development Goals (SDGs).  A social learning approach, incorporating 'Open Space Technology', will be used to develop new understandings, practices and relationships.  Building on existing literature on Responsible Management, an important objective of this workshop is to identify a future research agenda for Responsible Project Management.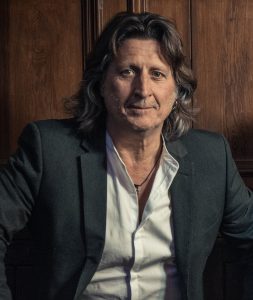 To get participants into a creative mindset, the workshop will be preceded by a relaxed and informative event with multi-award winning singer/songwriter Steve Knightley.  His journey is one of growing a business from grass roots to international fame.  A business that delivers excellence and fosters a warm embracing sense of community, and a journey that has taken him from local pubs to the Albert Hall, and beyond.
Academics and practitioners with a keen interest in sustainability from any discipline are invited to join one or both events.  Booking is essential.
Monday 2 July Growing a Sustainable Business  https://growingasustainablebusiness.eventbrite.co.uk
Tuesday 3 & Wednesday 4 July: Responsible Project Management Interactive Workshop https://responsibleprojectmanagement.eventbrite.co.uk
Background and rationale for research on Responsible Project Management
Responsible project management is the concept of incorporating the UN's 17 Sustainable Goals in Project Management.
Projects and project management are now widely recognized by organizations as being essential to achieving their strategic objectives (Turner 2014).  Project management is a transferable skill, and projects are the engines of change across industries and in many aspects of business.  Research on project management therefore sits at the heart of business, management and education.  Since projects are conceptualized and realized by temporary, heterogeneous groups of individuals, existing management interventions from Operations and Supply Chain Management such as ISO14000 may be of limited value. There is therefore a need for Project Management researchers to develop academic insights that can encourage the application of responsible principles as well as the development of Project Managers with the competencies to deliver projects informed by knowledge of sustainability issues.
Sustainability is formally recognized as a global priority and impacts all aspects of project management (Silvius 2016).  The domain of management has begun to incorporate sustainable principles using the UN Goals which inflenced the Global Compact framework on Human Rights, Labour, Anti-Corruption and the Environment. At BU, Sustainability is a strategic investment area.
There is an emerging strand of research at the intersection of project management and sustainability.  However, the focus of existing research is developing metrics to evaluate project outcomes.  Incorporating sustainability into projects requires project managers to go beyond delivering defined results for specific customers to managing the impact of their activities on society and the environment.
Building on existing literature on Responsible Management, an important objective of this workshop is to identify a future research agenda for Responsible Project Management, with a focus on developing new researchers and practitioners. The workshop will feature organised, cross-disciplinary interaction among researchers and practitioners.