A Bournemouth University team from the Faculty of Science and Technology visited University of Groningen for FIRST mid-term review. It was a very productive meeting with a lot of effective outcomes for research and knowledge exchange. Dr. Lai Xu and Dr. Paul de Vrieze are FIRST coordinators representing Bournemouth University and the team is pleased to announce that FIRST will continue to move towards a factory of the future for European Union.
If you want to know more about the project and get involved, please contact Dr. Lai Xu or Dr. Paul de Vrieze. You can also follow our social medial links on Facebook, Twitter, Instagram and YouTube Channel.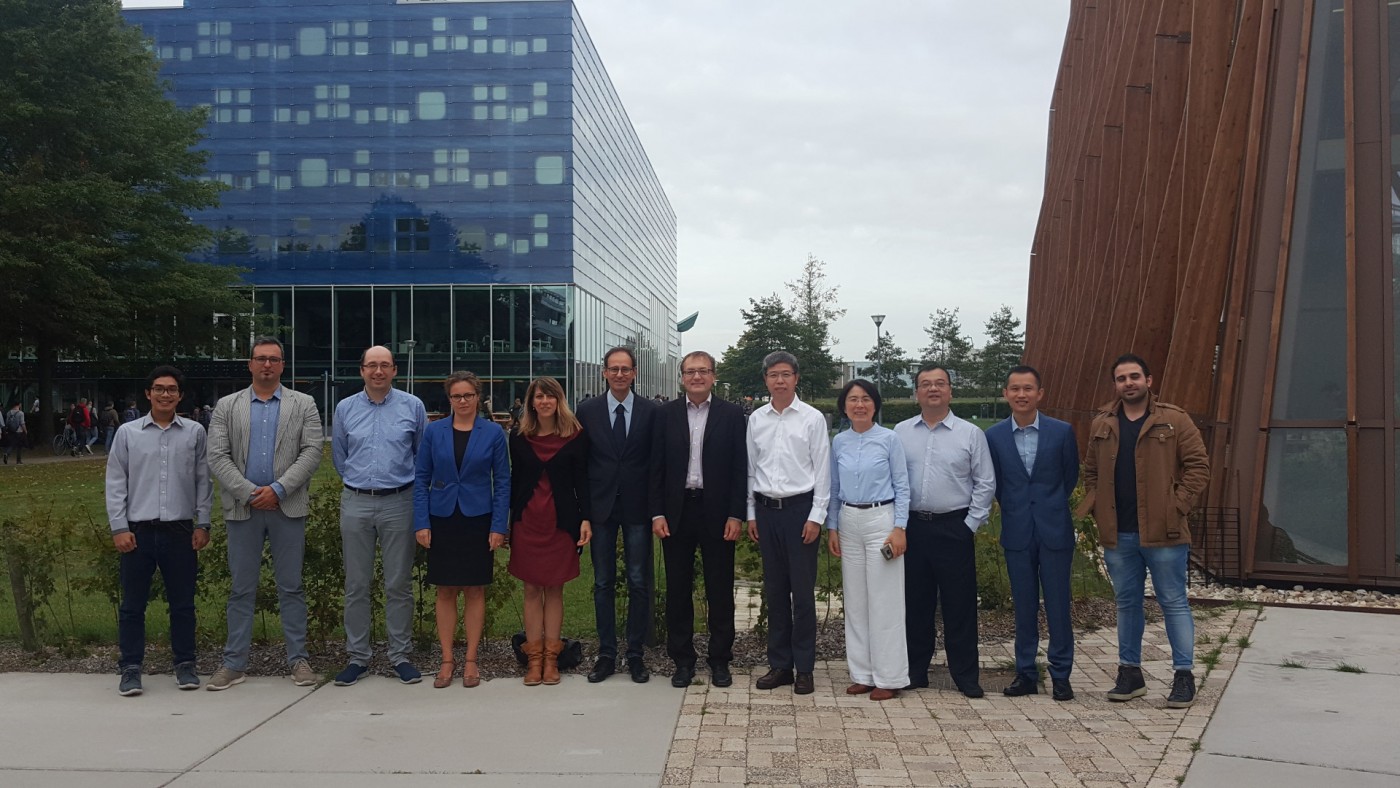 During the mid-term review meeting, the FIRST EU project advisor Irina Elena Tiron giving a talk on RISE projects. A useful instrument for researchers in EU (and beyond).