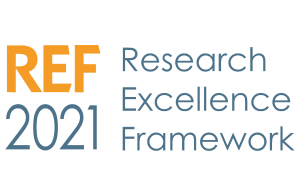 To help us prepare for our upcoming submission to the Research Excellence Framework (REF) 2021 we are establishing a number of internal review panels to review and assess BU's research outputs and impact case studies.
Expressions of Interest (EoI) are invited from academic staff who are interested in being a Panel Member. There will be one panel per Unit of Assessment (UOA) listed below. Those interested should identify which UOA Panel they would like to be considered for and put forward a short case (suggested length of one paragraph) as to why they are interested in the role and what they think they could bring to it. EoIs should be emailed to ref@bournemouth.ac.uk by 14th December 2018.
UOA Teams would particularly welcome EoIs from those who have:
Experience reviewing for previous REF stocktake exercises
Experience in editorship
Experience peer review
Full details of the role, the process of recruitment and terms of reference for the panels themselves can be found here.
Any queries regarding a specific panel should be directed to the UOA Leader. General enquiries should be directed to Shelly Anne Stringer, RKEO.
Unit of Assessment
UOA Leader(s)
2
Public Health, Health Services and Primary Care
Prof. Edwin Van Teijlingen
3
Allied Health Professions, Dentistry, Nursing and Pharmacy
4
Psychology, Psychiatry and Neuroscience
Dr. Peter Hills
11
Computer Science and Informatics
Prof. Hamid Bouchachia
12
Engineering
Prof. Zulfiqar Khan
14
Geography and Environmental Studies
Prof. Rob Britton
15
 Archaeology
Prof. Kate Welham and Prof. Holger Schutkowski
17
Business and Management Studies
Prof. Dean Patton
18
Law
Dr Sascha-Dominik Bachman
20
Social Work and Social Policy
Prof. Jonathan Parker
23
Education
Prof. Julian McDougall and Prof. Debbie Holley
24
Sport and Exercise Sciences, Leisure and Tourism
Prof. Tim Rees (Sport) Prof. Adam Blake (Tourism)
27
English Language and Literature
Prof. Bronwen Thomas
32
Art and Design: History, Practice and Theory
Prof. Jian Chang
33
Music, Drama, Dance, Performing Arts, Film and Screen Studies
Prof. Kerstin Stutterheim
34
Communication, Cultural and Media Studies, Library and Information Management
Prof. Iain MacRury