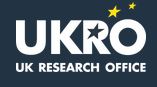 The UK Research Office (UKRO), in its capacity as UK National Contact Point for the Horizon 2020 Marie Skłodowska-Curie Actions (MSCA), is holding an information event for organisations interested in applying to the 2019 MSCA Research and Innovation Staff Exchange Action (RISE) call, which opened on 4 December 2019 and will close on 2 April 2019.
The event will take place on 8 February 2019 at the Medical Research Council (MRC) Conference Centre, 1 Kemble Street, London WC2B 4AN. It will be run by the UKRO representative with contributions from successful applicants.
Aim of the Research and Innovation Staff Exchange Action
RISE supports projects which promote international and/or inter-sectoral collaboration through staff exchanges and the sharing of knowledge and best practice. The scheme involves organisations from the academic and non-academic sectors and organisations based in Europe (EU Member States and Associated Countries) and outside of Europe (Third Countries).
Aim of the event
The event aims to provide participants with an overview of the RISE scheme. Participants should gain a clear understanding of the proposal format and the key considerations related to planning, writing and submitting proposals.
Who should attend?
The event is aimed at staff at UK academic and non-academic organisations, including industry, who are planning to submit a proposal to the RISE 2018 call. Attendance is free of charge, but registration is mandatory. Places will be allocated on a first-come, first-served basis.
Registration
If you would like to attend, please visit the events page and register for the event. Please note that tea and coffee will be available at the event, but lunch will not be provided, though participants will be informed of local lunch options.