Many BU academics are familiar with Marie Skłodowska-Curie Action Staff Exchanges (MSCA SE), previously known as Research and Innovation Staff Exchanges (RISE), as we have been quite successful in applying for this funding scheme under Horizon 2020. The next MSCA SE call (HORIZON-MSCA-2021-SE-01) is open; submission deadline 09 March 2022 17:00:00 Brussels time.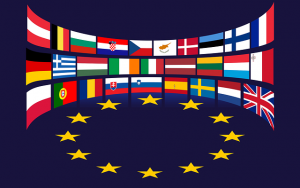 RDS have already started supporting BU academics submitting applications to this call.
To ensure quality of proposals and smooth internal processing of applications, we kindly ask PIs still considering this opportunity to submit Intention to Bid (ItB) form to RDS before 21st December 2021. Forms submitted after this date will be rejected. Before submitting ItB, please read guidance documents to make sure that all eligibility criteria and funder's expectations are met. Please note that grant amount is based on unit costs.
MSCA SE fund collaborative research and innovation projects which involve organisations from the academic and non-academic sectors (including SMEs) from across the globe in any subject area. The scheme promotes international, inter-sectoral and interdisciplinary mobility of research and innovation staff leading to the sharing of knowledge and best practices as well as the completion of a joint project.
The UK Research Office (UKRO), in its capacity as UK National Contact Point for the Horizon Europe Marie Skłodowska-Curie Actions (MSCA), were holding information webinars to support potential applicants applying for the 2021 MSCA SE call. After login to UKRO portal, on events page you can access useful presentations and recordings of two MSCA SE webinars.
Please forward your completed ItB form to your Funding Development Officer and contact Research Facilitator International Ainar Blaudums for assistance with proposal development.