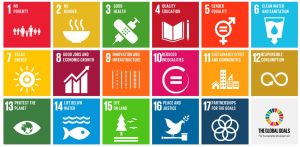 Sustainable development is now a global priority. Projects contributes billions to the global economy and need to be managed more responsibly if they are to avoid impacts that are damaging to the environment, people and society.  But how can project managers respond?
Dr Karen Thompson and Dr Nigel Williams, of the Department of Leadership, Strategy and Organisations, are hosting the second social learning workshop on Responsible Project Management at BU on Tuesday 2 & Wednesday 3 July 2019.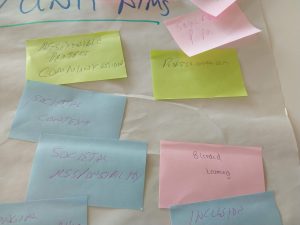 Incorporating feedback from professional bodies, academics and multi-national companies including Arup and Pcubed, the first RPM event last year led to the creation of an RPM Guide for practitioners, and now the team are ready to launch a draft Manifesto for Responsible Project Management.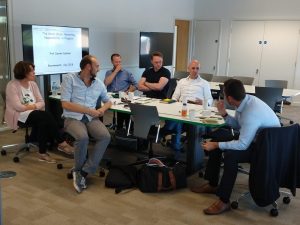 "This work is an attempt to connect project management with the notion of sustainable development in a meaningful way using the concept of responsible management."  Preface and introduction from "A guide to Responsible Project Management", Dr Karen Thompson (Lead Author), 2018.
The main purpose of this social learning event is to develop awareness and resources to help Project Managers develop sustainability competencies to meet the UN's 17 Sustainable Development Goals (SDGs), while achieving their objectives in their own companies.
Tom Taylor, joint founder of Buro Four, principal at Dashdot and past president of the Association for Project Management, will start the event by sharing his reflection on sustainability interventions in project management.  Formal, and not-so-formal, presentations will be interspersed with interactive activities to elicit feedback and new ideas about the opportunities, barriers and challenges of managing responsibly.  Speakers on Tuesday will include Luca Sabini from Hertfordshire University, Charles Miller formerly an engineer in the oil business, and Gwyn Jones, Director of the Association of Sustainability Practitioners. This first day will end with a relaxed walk and discussion along our lovely beach.
Rob Leslie-Carter, Arup Director, Shirley Thompson, DeskCoach and project management author Rory Burke will present on Wednesday.  Throughout the 2 days, the draft Manifesto will be refined in response to feedback and the event will conclude with a signing ceremony and launch of the Manifesto for Responsible Project Management.
This 2-day interactive workshop will bring together leading researchers and practitioners from across the UK and Europe.  Academics and practitioners with a keen interest in sustainability from any discipline are invited to join on one or both days.  Booking is essential.
https://www.eventbrite.co.uk/e/responsible-project-management-manifesto-launch-tickets-61483378440
For further information on this event please contact:
KThompson@bournemouth.ac.uk  or NWilliams@bournemouth.ac.uk