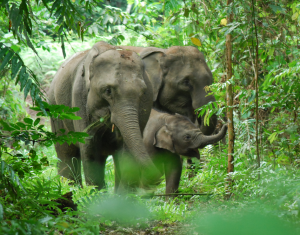 The Global Challenges Research Fund (GCRF) Panel invites academics involved, or wishing to be involved, in Official Development Assistance (ODA) related research projects to a one–day workshop on Thursday 24th October 2019 from 09:30 – 14:00 on the Talbot Campus
The workshop will review best practice, identify future synergies and will highlight common issues and challenges confronting GCRF projects at the University.
At present, BU staff are leading and/or contributing to a wide range of GCRF eligible projects at various stages of development. Since there are many notable issues and challenges associated with acquiring and delivering the distinctive nature of GCRF related projects, the proposed workshop will bring together existing GCRF participants at the University to share conceptual designs, best practice, common implementation issues and solutions as well as notable work arounds. The workshops will thus enable participants:
To discuss the challenges in designing effective GCRF related projects that must maintain Development Assistance Committee (DAC) and GCRF eligibility;
To explore possibilities for existing and future synergies between GCRF projects at the University;
To identify common implementation challenges presented in transforming a GCRF project into reality;
To share best practice in dealing with local and/or international partners and/or partnerships;
To discuss issues relating to maximising deliverables and impact;
To inform existing and future monitoring and reporting processes of the projects and the University in relation to the GCRF;
To provide insights into effective ways that the University can further enhance effective support for GCRF related projects;
To identify potential future 'quick wins' and 'take away' that can inform and improve ongoing GCRF projects;
To provide a foundation for future activities of the GCRF panel including a future workshop looking at future bidding for projects beyond the GCRF.
Please book via this link.