Professor Bronwen Thomas, head of the Narrative, Culture and Community Research Centre was a keynote speaker at a Digital Humanities conference hosted by the Basel/Zurich cluster of the Swiss National Science Foundation Digital Lives project from 23-25 November. Bronwen's paper was on lockdown reading, and explored the various ways in which readers used lockdown to take stock of their reading alongside many other aspects of their lives, and included discussion of online reading events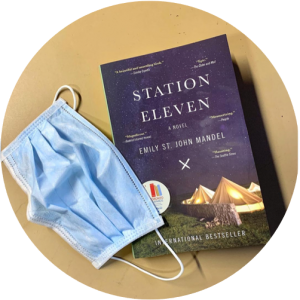 , bookstagramming and digital author Michael Joyce's bedtime reading.
The conference, which took place online, featured papers on contemporary digital reading, writing and evaluative practices and methodologies including computational approaches, distant reading, video ethnography and corpus linguistics. The conference made use of Slack, a messaging app for group discussion, and participants were also able to take part in a virtual tour of Basel.
The conference was originally scheduled for the summer of 2020, and so had to be redesigned for the online format. While nothing can compensate for the chats over coffees and dinner at conferences, the organisers did a really good job of creating a convivial atmosphere, as well as ensuring that the programme provided a fascinating insight into the latest cutting edge research at the intersection of linguistics and the digital humanities.