How removing weirs could help fish to migrate along the River Severn.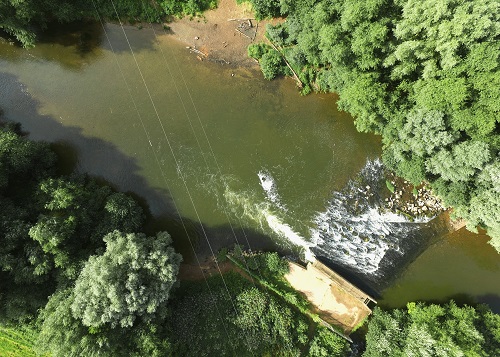 At Café Scientifique, you can explore the latest ideas in science and technology in a relaxed online setting. Enjoy listening to a short talk before engaging in debate and discussion with our guest speaker and audience.
We'll be joined by Dr Catherine Gutmann Roberts on Tuesday 2 March from 7.00pm until 8.30pm.
The barriers that once enabled major industry along the UK's longest river may pose problems for fish that need to migrate up and downstream. Researchers from Bournemouth University have investigated how these weirs, locks and other infrastructure affect fish migration along the River Severn – and what could happen if they were removed. Join us to find out how our rivers might be restored to let fish to swim freely once more.
Attendance is free but booking is necessary.