First in a series of posts looking at BU's impact case studies for REF 2021. (The full impact case studies will be published on the REF website summer 2022.)
The impact of the Sea Hero Quest app on public awareness of, and engagement with, ageing and dementia research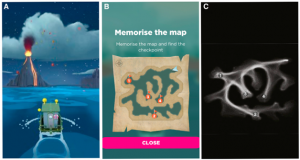 Research areas: Psychology, Health & Social Care
Staff conducting research: Professor Jan Wiener, Professor Anthea Innes, Dr Sarah Muir, Dr Shanti Shanker, Dr Ramona Grzeschik
Background: BU's Wayfinding Lab has developed a deep understanding of how ageing, both typical and atypical, affects the cognitive processes involved in spatial recognition. Professor Wiener's expertise in the design of navigation tasks, environments and experimental levels was used in the design of a mobile gaming app, ensuring it could track age-related changes in navigational abilities.
The impact:  The Sea Hero Quest app encouraged users to navigate complex virtual seascapes. In the process, they provided data on their own wayfinding ability and learned how it is affected by typical/atypical ageing. It reached more than 4.3 million users in 194 countries, making it one of the most successful citizen science projects ever conducted. The app established the value of BU laboratory research in the real world; raised awareness of spatial disorientation in atypical ageing and the importance of research in overcoming it; triggered diagnostic innovation; and provided new commercial domains for gaming developers.
Safeguarding vulnerable adults from financial scams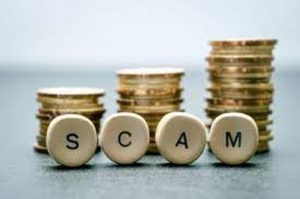 Research area: Social Care
Staff conducting research: Professor Lee-Ann Fenge, Professor Keith Brown, Dr Sally Lee, Emily Rosenorn-Lanng, Davide Melacca
Background: BU's National Centre for Post-Qualifying Social Work is widely regarded as the leader of research into financial scamming and fraud. Beginning with a grant from the Chartered Trading Standards Institute (CTSI) in 2015 to explore the extent of financial scams that target vulnerable individuals, Professors Brown and Fenge and their team then worked with Age UK, the London Borough of Croydon, CTSI's National Scams team, the Royal Mail, and the Burdett Trust for Nursing, as well as the victims of scamming and their families.
The impact: Based on its research, BU developed key learning resources, which have been distributed nationally, raised awareness of scamming, and increased the protection of vulnerable groups. Nationwide charities, local authorities, the NHS, financial institutions and government all use BU's research and materials to protect vulnerable people from being defrauded, helping to save consumers from scams worth more than £22 million.
Next post: the media representation of para-athletes & protecting the right to use parody.