A series of posts featuring BU's impact case studies for REF 2021. (These are edited versions of the final submissions – the full impact case studies will be published online in 2022.)
Reframing Stonehenge: improving the visitor experience and
mental wellbeing, bringing economic benefit to the heritage
sector, and preserving the landscape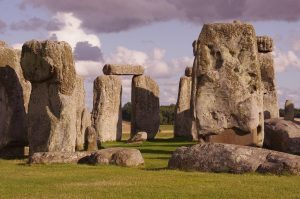 Research areas: Archaeology,
Archaeological Sciences, Nursing Science
Staff conducting research: Professor Timothy Darvill, Professor Kate
Welham, Dr Vanessa Heaslip
Background: Despite Stonehenge's status as the world's best-known prehistoric monument, academic understanding of the site, as well as its presentation to the public, was fraught with problems and gaps in the early 2000s. BU has conducted five interconnected projects in the past 20 years to improve this situation:
Stonehenge World Heritage Site Archaeological Research Framework (SRF) – guided research in the Stonehenge landscape since its publication in 2005 and  provides a greater understanding of the landscape surrounding Stonehenge and the sequence of construction.
Strumble-Preseli Ancient Communities and Environment Study (SPACES)/Stones of Stonehenge Project (SoS) – located and contextualised the primary source of Stonehenge's famous bluestones at sites in south Wales. SPACES also suggested the stones may originally have been associated with the perceived healing power of local waters and brought to Stonehenge for that reason.
Stonehenge Riverside Project (SRP) – investigated the surrounding monumental landscape, filling important gaps in knowledge about a processional route through the site, making the landmark discovery of the 'Bluestonehenge' stone circle, and recognising settlement activity and Neolithic houses at Durrington.
Human Henge – building on the SPACES findings around perceived healing properties, examined whether a creative exploration of historic landscape could improve people's mental health and wellbeing.
The impact:
Enhancing the visitor experience 
BU's research provided: information for the Wessex Timeline – a new infographic running the length of the visitor centre, presenting the new chronology; digital plans for building full-size replicas of Neolithic houses; text, images, video, models, CGI reconstructions and physical artefacts for the exhibitions; updated content for the official website, guidebook, map, audio-tour, display cases and information panels.
An independent evaluation in 2014 confirmed that 70% of 300 visitors surveyed about the new content strongly agreed they better understood the chronology, context, building and significance of Stonehenge. The survey also indicated that after visiting the new centre, 68% of respondents strongly agreed they would like to explore the wider Stonehenge landscape.
After the opening of the new centre, visitor numbers immediately increased by 8% the following year (2014), becoming the UK's third most visited paid-for tourist attraction. Numbers continue to rise, peaking at more than 1.6 million in 2019.
Improving mental wellbeing
Professor Darvill and Dr Heaslip worked with heritage NGOs and mental health charities to create 'Human Henge', a 10-week programme of activities taking place both within the stone circle and the wider landscape to improve mental wellbeing. It took place between 2016-18 and involved a group of 35 local participants with chronic mental health problems. A survey, based on the Warwick-Edinburgh Mental Wellbeing Scale, demonstrated that 79.3% of the participants reported a positive impact on their mental health, which increased throughout the programme and continued a year later. Many credited the programme with increasing their optimism and confidence, inner strength and improving social interaction, and specifically cited feelings of connection with ancestors who had lived at the site, reconnecting with their community and engaging with the research.
Preserving the landscape for the future
BU's research continues to feed into the future management and preservation of the Stonehenge landscape, forming a core component of the latest Stonehenge, Avebury and Associated Sites World Heritage Site Management Plan. Professor Darvill also sits on the A303 Scientific Committee, formed in 2017 to provide specialist advice to the A303 Amesbury to Berwick Down Heritage Monitoring and Advisory Group. BU researchers' understanding of the extent and distribution of archaeological features in the wider landscape has thus been instrumental in negotiations with Highways England on the course of the planned tunnel and rerouting of the road.
The development of athletic talent: driving policy change in national sporting organisations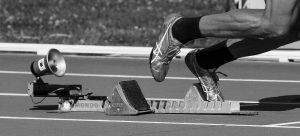 Research area: Sport sciences
Staff conducting research: Professor Tim Rees
Background: The initial driver for the
research was UK Sport's desire to generate a better understanding of what underpins the development of world-class sporting talent (i.e. gold medal winners). Professor Rees and collaborators at Bangor University, the University of Kaiserslautern, Germany, the University of Queensland, Australia, Queen's University, Canada and University College London provided – for the first time – an authoritative and comprehensive review of the literature. The Great British Medallists Project serves as a key point of reference for researchers, practitioners and policymakers, as well as a guide for translating that knowledge into action. To date, it has been downloaded more than 46,000 times and has become the gold standard review.
Professor Rees carried out further research, examining the distinctions between super-elite athletes who have won multiple Olympic and World Championship gold medals and those of elite athletes who had not won any. Overall, the results showed the importance of early developmental experiences in the production of super-elite athletes, demonstrating the necessity of psychological screening.
Professor Rees' research has helped develop an understanding as to how talented cricket players can successfully transition from the county academies and on through U17s and U19s into the Test side. He highlighted the importance of group memberships and social identity for coping with such transitions, as well as demonstrating that social group memberships also enhance resilience in the face of negative performance feedback. The findings suggest the importance of assessing players' group memberships and monitoring 'at-risk' players who report belonging to relatively few pre-transition groups. They also highlight that groups are not just a context but  a critical psychological resource for athletes.
Professor Rees' close working relationships with UK Sport, the English Cricket Board and England Rugby has allowed him to share his research at the very highest level of a number of sports, via senior management groups, performance directors, and practitioners. Publication of the research in open access format has also allowed it to reach physicians, sports medicine specialists, physiotherapists, exercise physiologists, team doctors and trainers alike, helping to bridge the gap between science and practice.
The impact:
UK Sport
Research by Professor Rees and collaborators was used in strategic planning by UK Sport for the Rio 2016 and Tokyo 2020 Olympic Games, and continues to be used. Professor Rees' findings have also been used to reshape UK Sport's talent development pathway by making psychological profiling of athletes relatively routine and upgrading the talent data capture processes of governing bodies of sports to ensure that those most likely to become 'super-elite' are identified earlier.
England & Wales Cricket Board and Lawn Tennis Association
The findings of Rees' research into the importance of group memberships and social identity has significantly influenced national junior player development programmes in both cricket and tennis. The England and Wales Cricket Board's England Development Programme has focused on the development of training environments that provide higher levels of peer and social support, while also enabling individuals to remain connected to wider social groups at home.
The Lawn Tennis Association's (LTA) player development strategy has also been informed by the same research, with equal emphasis placed on personal, social and academic development as well as tennis skills and game style. Its National Academies, for those aged 13-18, ensure young players are integrated into the wider school and local community and maintain contact with family and friends at home.
Overall, the research has impacted on the journeys into and through talent development programmes of more than 2,000 high potential young athletes.
England Rugby
As a result of Professor Rees' emphasis on the importance of developmental experiences and psychological screening of young athletes, England Rugby now routinely engages in psychological profiling and monitors player dropout and de-selection for possible re-entry of players into England Rugby's talent system. The continued influence of this work led to the formation of a board to oversee further development of the ideas.