It has been such a long time since we came under lockdown in March 2020. This term has seen teaching and research activities gradually coming back to normal!
Today, our long-time partner, BrainTrainUK, visited the Bournemouth EEG Lab to discuss progress on an EEG project (neurofeedback of inter-brain synchrony for social anxiety intervention) and future plans. This is the first time they visited us since Feburary 2020.
Our collaborator and friend, Stuart Black, wrote a short piece of news on the BrainTrainUK website. Please feel free to have a relaxing read by clicking this link. Below is the photo Stuart took today in one of our EEG labs. From our facial expressions, you know we were having fun!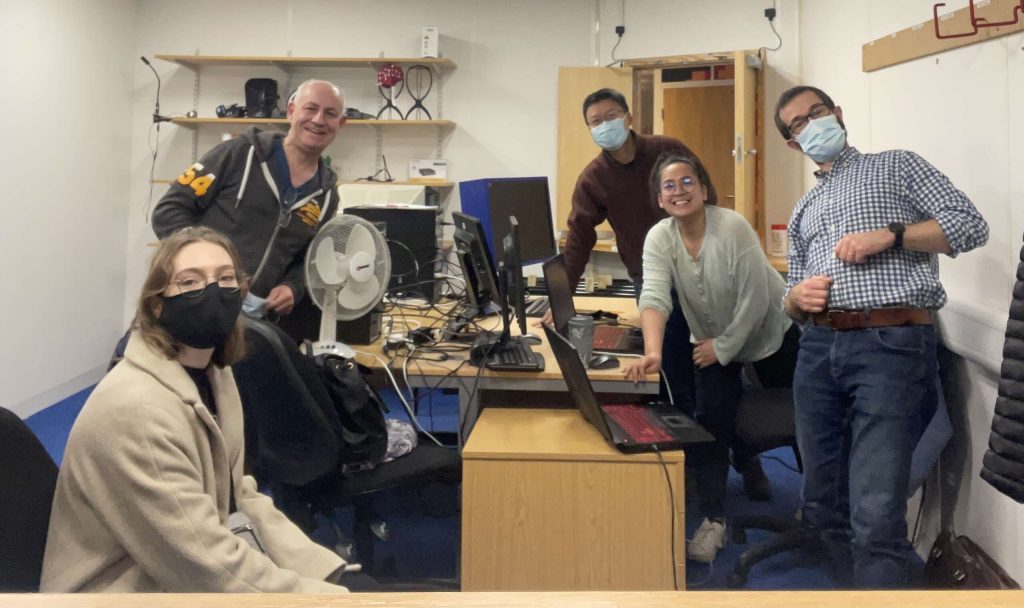 From left to right in the photo: Hayley Clarke and Stuart Black from BrainTrainUK, Xun He (Head of Bournemouth EEG Lab, Psychology), Marcia Saul (CDE EngD student), Fred Charles (Creative Technology).