Evaluation is important for measuring success, reporting to funders, assessing impact and improving your work. Join this training session to learn how.
---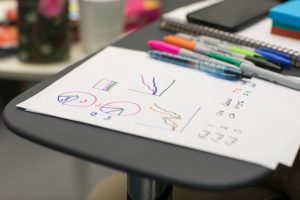 Evaluation is about proving and improving. It can help you better understand your audience and ensure that you are making a difference.
We've organised an interactive session with industry leaders the NCCPE, to look at why evaluation is important, ways to get started, exploring different techniques, and to consider what evaluation can tell you, your organisation and funder.
We'll also focus on how to conduct evaluation, participating in practical activities and discussion to demystify evaluation and find the fun in revealing the effectiveness of your work.
These sessions are aimed at people with some experience or awareness of public engagement with research; however, the session will be open to all experience levels.
This session will take place online Tuesday 28th June 09:30 – 12:00.