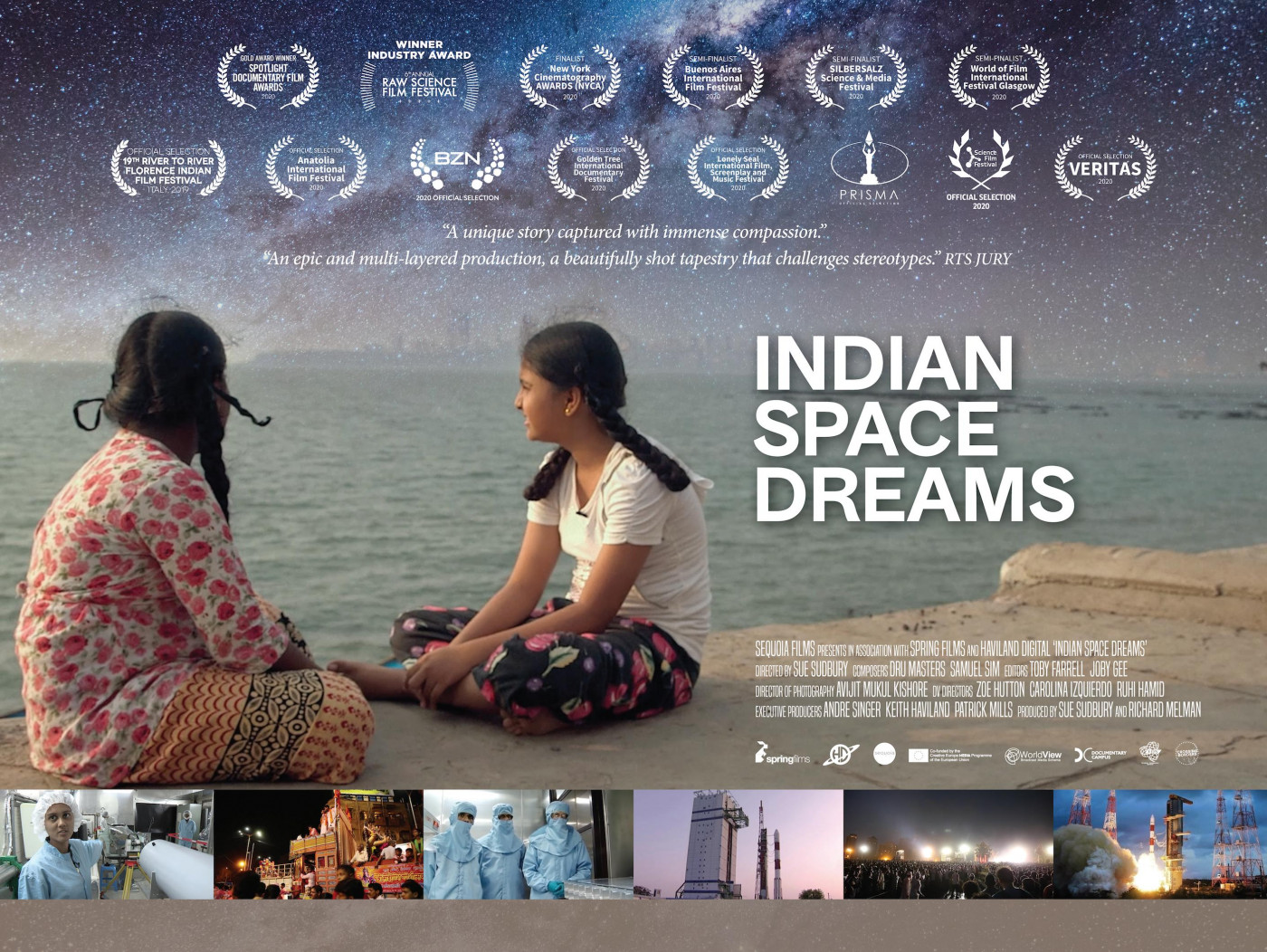 On behalf of the BU Centre for the Study of Conflict, Emotion and Social Justice, this is an invitation to join us at a film screening of Indian Space Dreams, followed by a Q&A discussion on 5th October at 5.30pm  in the new Poole Gateway building  on Talbot Campus.
Film trailer: https://www.youtube.com/watch?v=tP-kkgf3fpc
The film was produced and directed by Dr Sue Sudbury and has been screened on TV in 98 countries. It is a wonderfully inspirational film and was long-listed for the Best International Feature Documentary Academy Award.
The event begins at 5.30pm with a drinks reception, with Prof John Vinney introducing Dr Sue Sudbury and our special guest speaker and discussant, Dr Hugh Mortimer – the renowned space scientist:
https://www.ukri.org/news-and-events/responding-to-climate-change/our-climate-pioneers/hugh-mortimer/
At 6.30 pm  we will watch the film (77 minutes), followed by a short Q and A with Sue and Hugh Mortimer, with Dr Chindu Sreedharan, as Chair.
To join this screening, please do register a place through this link: https://indianspacedreams22.eventbrite.co.uk 
Places are limited  so please book asap!
We  look forward to seeing you there.
Candida Yates and Sue Sudbury (Co-Directors of the Centre for the Study of Conflict, Emotion and Social Justice (CESJ))