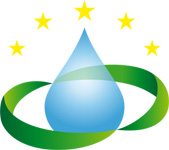 The 12th annual
Green Week
(the biggest annual conference on European environment policy) will take place from 22 to 25 May 2012 in Brussels. Last year's Green Week conference attracted over three thousand participants from government, business and industry, non-governmental organisations, academia and the media.
This year's theme is 'Water'. There will be over 40 sessions overall, including a sessionon the afternoon of the 24 May on European Innovation Partnerships (EIPs), which will focus on the proposed EIPs for Water and for Sustainable Agriculture, both of which are currently under development; and two sessions on "Science in support of evidence-based environmental policy making (Part I)", which are being held in partnership with the Commission's Directorate General for Research and Innovation (DG RTD).
If you are looking to network, this is a fantastic place to do so!