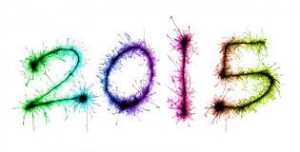 2015 was another great year for research at BU.  Here are the fabulous highlights for your perusal, in no particular order:
1. University rankings – During 2015 BU entered the ranking of the world's top 500 universities for the first time (one of only two UK post-1992s in the top 500), as well as rising in all three major university league tables, published by The Guardian, The Sunday Times and The Complete University Guide. For most of these league tables BU's research strength and performance significantly contributed to the increase in position.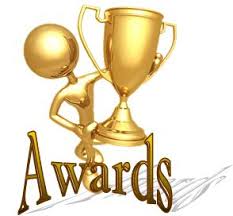 2. External recognition for BU research – 2015 was a great year for research awards at BU. The SHIVA Project won the Outstanding Digital Innovation in Teaching or Research Award at the THE Awards (full story) in November 2015, the smartphone device for monitoring sensation loss in patients with diabetes designed by Dr Venky Dubey and Dr Neil Vaughan was awarded 'highly commended' in three categories at the Institution of Engineering and Technology awards (full story), Dr Kip Jones' AHRC-funded film Rufus Stone was shortlisted in the AHRC research in film awards (full story), BU's Emeritus Professor Paul Lewis was awarded an OBE for services to midwifery (full story), and PGR student Rosa Spencer-Tansley was awarded 'Student Star of the Future' in the Rock Awards (full story). BU's Dr Sam Goodman became one of BBC Radio 3 and the AHRC's New Generational Thinkers, making several appearances on BBC Radio 3 and Prof Ann Brooks was conferred as a Fellow of the Academy of Social Sciences (FAcSS) in recognition of her world-leading social science research.  The BU research website won the Best Research Website award in the international eduStyle awards (full story) and was shortlisted at the Heist Awards in the best website category (full story). Research into facial recognition by Dr Sarah Bate and PGR student Anna Bobak was featured in the New Scientist in November (full story). BU was also awarded the Athena SWAN bronze award in 2015 in recognition of our commitment to tackling gender inequality in HE (full story).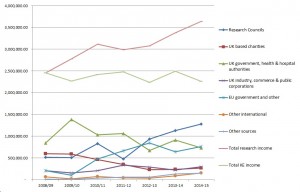 3. Growth in RKE activity – Our annual RKE income at BU has continued to grow. In 2014-15 our RKE income was c. £7m, up 16% on the previous year (this figure increases further when the NHS CPD income is added in). What's particularly interesting is the change in where this income comes from: we are now significantly less reliant on UK Government funding (NHS, English Heritage, etc) and are successfully obtaining more prestigious research funding, such as UK Research Councils, British Academy, EC, etc.  BU's Research Council income has increased by 148% since 2008-09 and has been our largest research funding stream for the past three years.  EU income has increased from c. £200k in 2008-09 to c. £760k in 2014-15 (an increase of c. 263%). Although still small, research income received from international sources outside of the EU is also steadily increasing. Our research council success rates for 2014-15 were respectable – BU's overall success rate was 17% (12 bids submitted of which 2 were awarded) against a sector average of 28%. This is one of the highest annual success rates we have achieved as an institution. The two grants won were awarded by NERC. The sector average success rate with NERC was 26%, compared to BU's impressive 67%.
4. Significant grants/contracts awarded – Over the past year, BU has been awarded hundreds of research grants and contracts ensuring the continued success of our diverse and wide-ranging research programmes. Highlights include:
5. RKEO structure – Back in September 2014 we launched the new RKEO structure, one of the aims of which was to improve the service offered to academic colleagues. During 2015 we undertook a number of feedback exercises to ascertain whether the new structure was having the desired impact in the Faculties. Our major service excellence project ran in two inquiry cycles in 2015, with improvements made in response to each round. The last lot of feedback indicates significant improvements in all areas. We also ran our pre- and post-award surveys in 2015, the feedback to which was largely positive. Anecdotal feedback from Faculties indicates that the relationship between academics and RKEO has improved over the past 12 months which is great news. We will continue to strive to embed the new structure and strengthen relationships and processes throughout 2016.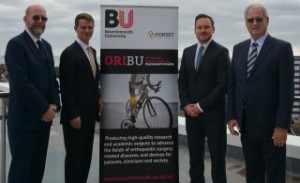 6. New RKE institutes launched – During 2015 two new research institutes were launched – ORI and ISLHE. In October 2015 BU launched the new Orthopaedic Research Institute (ORI) with the intention of working across the University and with local hospitals and industry partners to carry out research that will improve patient care and develop clinician practice in the UK. ORI is being led by Professor Rob Middleton and Associate Professor Tom Wainwright, both of whom have national and international reputations for their research work. The Institute for Studies in Landscape and Human Evolution (ISLHE) was launched in February 2015 and is establishing an interdisciplinary research programme focused on the interaction of human (hominin) ancestors with the landscape. ISLHE is led by Professor Matthew Bennett and Dr Sally Reynolds. Also in 2015 BU launched new policies and procedures for the establishment and review of RKE Institutes and Centres. We are still in the process of implementing these and aim to have a full list of verified RKE entities in early 2016.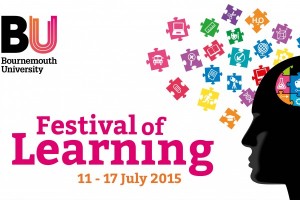 7. Festival of Learning 2015 – The third Festival of Learning took place in July 2015 and was a resounding success, attracting over 5,000 visits to more than 200 free activities/events and receiving excellent feedback across the board from attendees. The Festival is the largest and most successful public engagement event that BU has ever run and is now established as a major event in the RKEO and BU calendar. The next Festival will take place in June 2016; preparations are already taking place. Read more about the Festival of Learning 2016 here: submitting a proposal to the next FoL.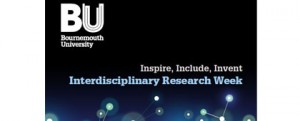 8. Launch of sparkly new initiatives – BU launched a number of amazing new research initiatives this year, including: the inaugural public lecture series, the annual Interdisciplinary Research Week, the termly Lightning Talks series, 14:Live – the lunchtime research chat, a research spotlight series, RKE academic induction events, Research Photo Competition and the BU Bridging Fund scheme. We also published a new Bournemouth Research Chronicle and are now preparing the next edition. We welcomed our first intake of undergraduate research assistants in semester 2 and second intake in summer 2015. The BU Research Staff Association, led by Michelle Heward and Marcellus Mbah, went from strength to strength in 2015. We launched the new BU Research Twitter account @BU_Research.
9. RKEO's external engagement – RKEO have continued to engage externally to raise the profile of RKEO and BU, to further professionalise research management and to gain credibility and kudos within the sector. RKEO staff have presented at a number of key conferences this year: Julie Northam and Jo Garrad presented at both the AUA and ARMA Conferences in 2015, ran a webinar for the Canadian Association of Research Administrators (CARA) and had an article published in the Protagonist.  Jenny Roddis and Julie Northam continue to undertake additional external roles, Jenny as a Qualification Assessor for ARMA's Certificate in Research Administration and Julie for ARMA's Certificate in Research Management and also as an external peer reviewer for Vitae. Jayne Codling and Rachel Clarke continue to be active externally, particularly with regional businesses and organisations.
Roll on 2016!