As a social networking tool, Facebook provides an interface for groups of people to to meet one another, communicate, store details about each other, and publish information about themselves in the form of a profile.
Facebook can be used as an academic collaboration tool for:
identifying potential collaborators
posting photos and files to share with others and inviting others to comment on them
commenting on other people's photos and files
engaging in one-to-one private conversations
engaging in many-to-many conversations
creating private and public spaces (groups) for themed discussions
Facebook has been set up to suggest to users links and people they may know or be interested in, based on their interests, common goals, friends, etc. It is these serendipitous connections that help Facebook bridge the gap from social networking tool to academic collaboration tool.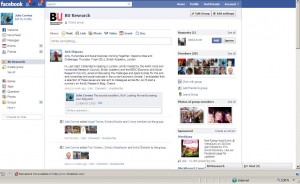 BU has recently set up the BU Research Group as a private Facebook group. This is a closed group that only members of BU staff can join. As such this provides a collaborative e-working environment for BU staff to:
1. discuss research ideas safe in the knowledge that all discussions will only be visible by other group members, i.e. BU staff only
2. make contact with one another, to search for one another, to identify colleagues with particular skill sets, etc.
You can also use Facebook to set up your own private collaborative work space for themed discussions (for example to discuss ideas for a multidisciplinary bid) – you can select who to invite (this could be anyone, providing they have a Facebook account) and only those who are members of the group will be able to access the shared information.
Setting up a private group is really easy, you just need to:
log in to your account in Facebook
from your News Feed page, click on 'Create Group' on the left hand menu
a pop-up will open asking you to enter the name of the Group and to select from your friends list who should be invited to join the group
ensure the privacy is set to 'closed' to ensure that only those invited to be members of the group can access the information
Facebook will then send the invites and your private group space has been set up
A number of guides have been published about how researchers can use social networking tools to collaborate. The best two we are aware of are: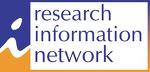 Social Media: A guide for researchers, published by the Research Information Network in February 2011
Collaboration Tools, published by Educause Learning Initiative in August 2008