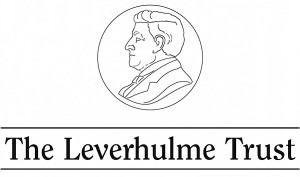 The Leverhulme Trust has funding available for research programme grants. This funding is for projects of up to five years duration and overarching projects should address a central theme of significance through the undertaking of a series of distinctive sub-projects. The 2012 competition themes are:
conspiracies
patronage
value
Proposals will be scored against the following criteria:
the opportunity for original thinking in the subject
the extent to which the proposed topic naturally touches upon an array of sub-disciplines
the extend to which the treatment of the topic departs from the heartland of a current and established professional specialism
the significance of the topic as a future issue of debate
The deadline for applications is 4pm on 11 January 2012.
For further information, including definitions of each of the themes, application guidelines, see the call website: http://www.leverhulme.ac.uk/funding/RP/RP.cfm
If you'd like to submit a bid then speak to the lovely people in CRE Operations who will help you with the submission process.
I'd also recommend that all proposals are run through our excellent internal peer review process, the RPRS, to ensure they are as strong as possible prior to submission. For further information on the RPRS contact Caroline O'Kane or see the RPRS website.