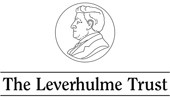 On 1st February 2012 Jean Cater from the Leverhulme Trust is coming to BU. 
This is a fantastic opportunity to find out more about how the Leverhulme works,  what they are looking for in a proposal and what they fund.    
The Leverhulme Trust offers a range of funding opportunities – across all disciplines.   This includes research grants, international networks, early career fellowships, research fellowships and more. 
The session will cover:  
where the Leverhulme sits in the funding spectrum
schemes and application procedures
things to bear in mind if applying
plenty of time to ask questions too.  
This session is for you if:
you have a research idea and wonder if the Leverhulme Trust might be an appropriate funder
you are developing a funding proposal for the Leverhulme Trust
you don't know much about the Leverhulme Trust and would like to find out more
Details:
Date: Wednesday, 1st February 2012
Time: 2-4pm
Place:  Thomas Hardy Suite – PG 146
Information about how to book will come in January 2012.   There is limited space so please watch this space for more information.
In the meantime, if you have any questions please email Caroline O'Kane