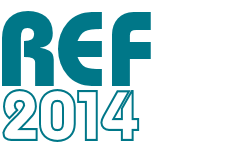 Hot on the heels of our REF light-touch review of outputs last winter, our subsequent mini-mock exercise in two UOAs, and the release of the final REF Guidance on Submissions and draft panel criteria documentation, BU's next mock REF exercise is now underway.
The BU winter 2011 mock will concentrate solely on the impact and environment elements of the submissions (i.e. individual outputs will not be reviewed). During the autumn term BU Unit of Assessment (UOA) Leaders have been asked to produce 2-3 impact case studies, an impact statement and an environment statement for each UOA. These will be sent to the external reviewers (at least 2 per UOA) in early December, and feedback will be shared with the UOA Leaders in February 2012.
The next review of outputs is planned for spring 2012.
These mock exercises are intended to shape and craft our submissions to REF2014 to ensure we put forward the strongest submissions possible.
If you have any questions or suggestions regarding our internal preparations for the REF then send me an email 🙂