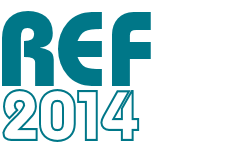 This week is REF Week on the Blog! Each day we will be explaining a different element of the Research Excellence Framework (REF) as a quick reference guide to help you prepare for the forthcoming REF exercise – REF2014.
BU will undertake a series of mock exercises as part of the internal preparations for the REF
The Light-Touch Review – BU's first REF preparation exercise was the Light-Touch Review which took place during autumn/winter 2010-11. All academic staff were invited to submit up to four outputs (published since 1 January 2008) and an impact summary to a panel of external expert reviewers. In addition, REF UOA Leaders provided the external reviewers with a summary of the unit of assessment (UOA) as a whole.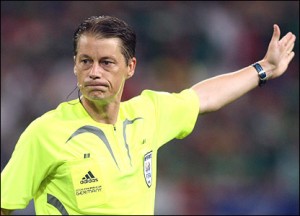 This first exercise was considered to be a 'light touch' review as the external reviewers were not asked to look in detail at each output but to provide general comments about an individual's research profile and an overview assessment of the UOA as a whole.
Mini-mock for two UOAs – in spring/summer 2011 BU undertook an external review exercise for two UOAs to help further define and shape the submissions, especially around the notion of disciplinary fit.
Winter mock 2011 – the preparation for the winter mock exercise is currently taking place. This will not be a mock exercise of outputs but of narratives. The UOA Leaders are currently drafting impact case studies, impact statements and environment statements which will be submitted to a panel of external expert reviewers in early December.
Future mock exercises – we are planning to hold a second outputs mock (open to all eligible staff) in spring/summer 2012, and a final mock exercise in spring/summer 2013 focusing on all assessment elements (outputs, impact and environment).
Details of all upcoming mock exercises will be made available via the Blog in due course.
You can access the latest presentation about the REF, written by the REF team, here: REF slide pack Sep 2011
Check out the posts appearing on the Blog every day this week as part of REF Week!