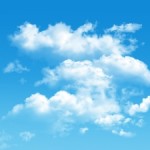 October 10th is World Mental Health Day and to support it BU is holding a week of activities around the topic of mental health.  The events are being organised in partnership with Dorset HealthCare University NHS Foundation Trust.  The week will provide an opportunity for staff to build and develop links with organisations in the area of mental health.
This week the research blog will feature stories from BU staff working in the areas of mental health.
Andrew Mayers from the Psychology Group in DEC is already working closely with the Samaritans and First Point on research projects and providing his students with the excellent opportunity to assist with the research.
There will also be a health and wellbeing week at BU from Oct 31st to Nov 4th and First Point will be launching their new DVD on the recovery model of mental health.
This link is the programme for this week.