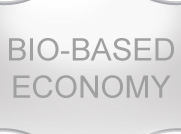 The EC has published a summary of responses to the recent consultation on the bio-based economy in Europe. The consultation gathered views from stakeholders in advance of the upcoming EC Communication on the Bio-Based Economy (to be published in November) which will be the main EU strategy until 2020 for developing and promoting a sustainable bio-economy in Europe (and therefore influence funding!).
225 responses were received in response to the consultation, which contained 12 questions around potential benefits and risks of fostering a bio-based economy in the future, the current achievements and existing obstacles that hinder the functioning of the bio-based economy today; and future actions that will be necessary.
The responses indicated that the reduction of waste and pollution was the biggest potential benefit of a bio-based economy that could be achieved in the short term (by 2020). Strong consensus was gained on the possible achievements in the short term of the provision of agricultural advisory services and/or knowledge transfer systems to farmers, and on the increase in the use of bio-waste and other waste streams. There was major concern over the possible over-exploitation of natural resources and food security and only 27 % of all respondents thought research and innovation actions on the bio-based economy are effective both at EU and Member State levels. Respondents also claimed that insufficient links between decision-makers and stakeholders from the bio-based economy sectors is hindering the successful functioning of the bio-based economy, along with not enough links between policies, lack of long-term impact analysis in decision-making and insufficient provision of loans and venture capital and that lack of general public information and understanding of the sustainable bio-based economy is a concern.
You can read the full consultation document for yourself on the EC webpages.